The Best Safeguard Against Adultery
It grieves my heart, as I look across the country, at the number of Christian marriages being destroyed by adultery.  It should not be that way!
In 1 Corinthians 7:1-5, the apostle Paul gives us a safeguard against adultery.  He says,
Now concerning the things of which you wrote to me:  It is good for a man not to touch a woman.  Nevertheless, because of sexual immorality, let each man have his own wife, and let each woman have her own husband.  Let the husband render to his wife the affection due her, and likewise also the wife to her husband.  The wife does not have authority over her own body, but the husband does.  And likewise the husband does not have authority over his own body, but the wife does.  Do not deprive one another except with consent for a time, that you may give yourselves to fasting and prayer; and come together again so that Satan does not tempt you because of your lack of self-control.
Now, if these verses are saying anything, they are telling us that married couples should enjoy sexual intimacy.  In fact, the more they enjoy it, the better safeguard it is against immorality.
Notice Paul even goes so far as to say the wife does not have authority over her own body; and the husband does not have authority over his body.  As husband and wife, you belong to one another.  It says do not deprive one another unless you are going to be fasting and praying, and then only with consent.
I want to challenge you to make sexual intimacy a priority in your marriage.  Don't consider it as unimportant, or leave it to your spouse.  Take the responsibility to light the fire of sexual intimacy, and close the door to Satan's temptation.
---
Visit the Answers with Bayless Conley website for more ways to connect with God.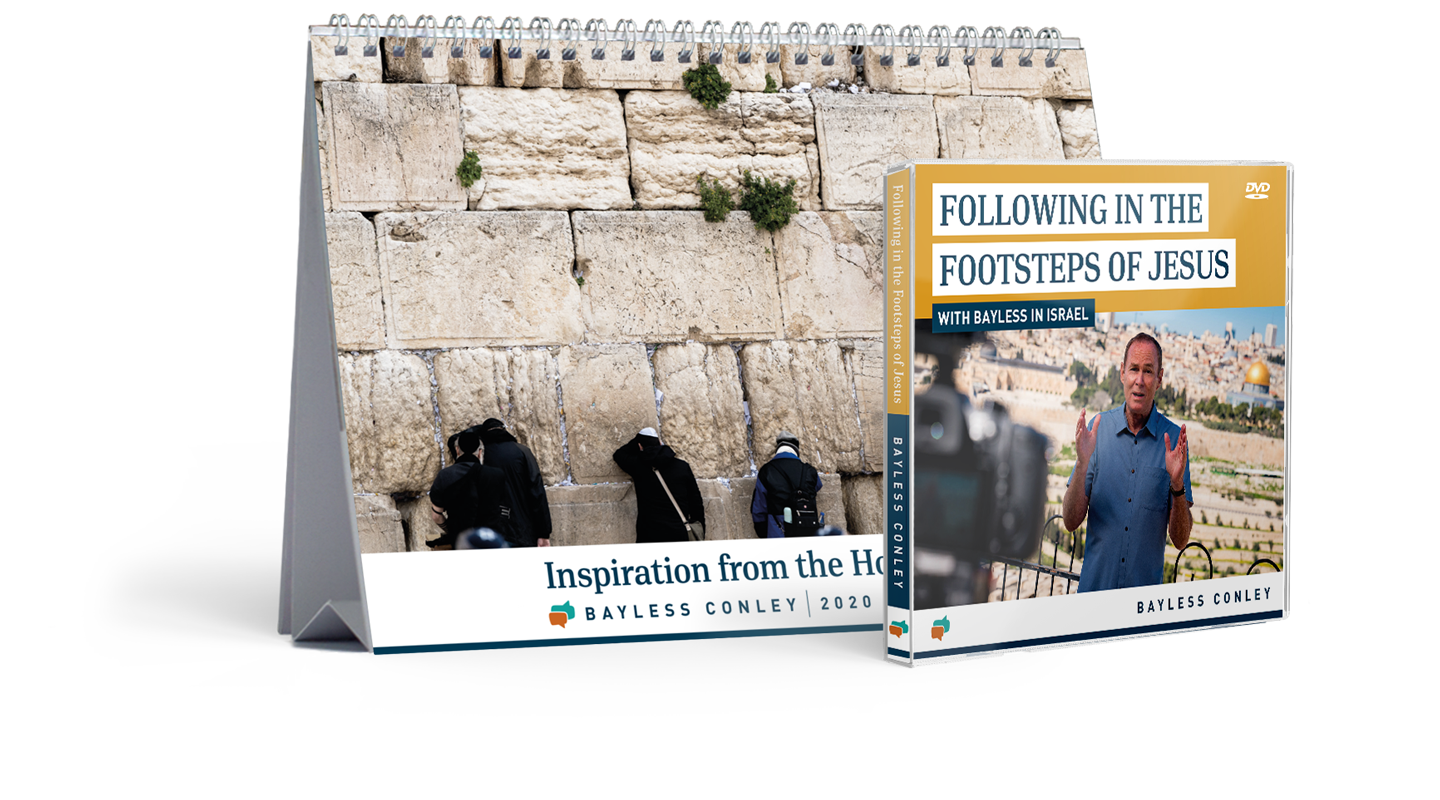 Be encouraged throughout the year ahead!
Request your copy of the new 2020 desk calendar, Inspiration from the Holy Land, as our thanks for your gift of any amount today. May the Scriptures in this scenic calendar be a source of inspiration for the year ahead!
And when you give $50 or more today, you will receive Bayless' full Israel Package, which includes
the scenic 2020 desk calendar, Inspiration from the Holy Land, and
a special 3-DVD series of messages filmed with Bayless in Israel, called Following in the Footsteps of Jesus
Follow Bayless as he shares insights from the Book of Matthew while taking you on a visual journey to follow in Jesus' footsteps—all to strengthen your faith in Him.
We pray these resources remind you of the eternal truths in Scripture and the hope we have in every season—and thank you for giving generously today to connect more people to our living Jesus!