Key #3 to Effective Prayer - Praying From the Heart
Today we will look at the third key to effective prayer.  This key is found in Romans 10:9-10 where it says,
If you confess with your mouth the Lord Jesus and believe in your heart that God has raised Him from the dead, you will be saved.  For with the heart one believes unto righteousness, and with the mouth confession is made unto salvation.
Prayer must come from the heart.  These verses in particular teach us that if a person is going to pray a prayer of salvation, the heart and the mouth must get together.  It is not good enough to just have the words.  Your heart and mouth must be in agreement.
I believe this truth applies to every kind of prayer.  It is not good enough to just use eloquent words.  There has to be heart behind them if you are going to realize results from your prayers.
I think only those things that burn brightly within our hearts truly touch the heart of God.
When I was young, I would go fishing with my cousins.  At night, the bats would come out and my cousins would take a lure, and they would cast it up in the air.  Every once in a great while one of the bats would hit the lure and get snagged.
I think when we pray, it is like casting lines up into the heavens.  But it is only the prayers that come from our heart that ever hook onto anything in heaven.
Effective prayer comes from your heart.
---
Visit the Answers with Bayless Conley website for more ways to connect with God.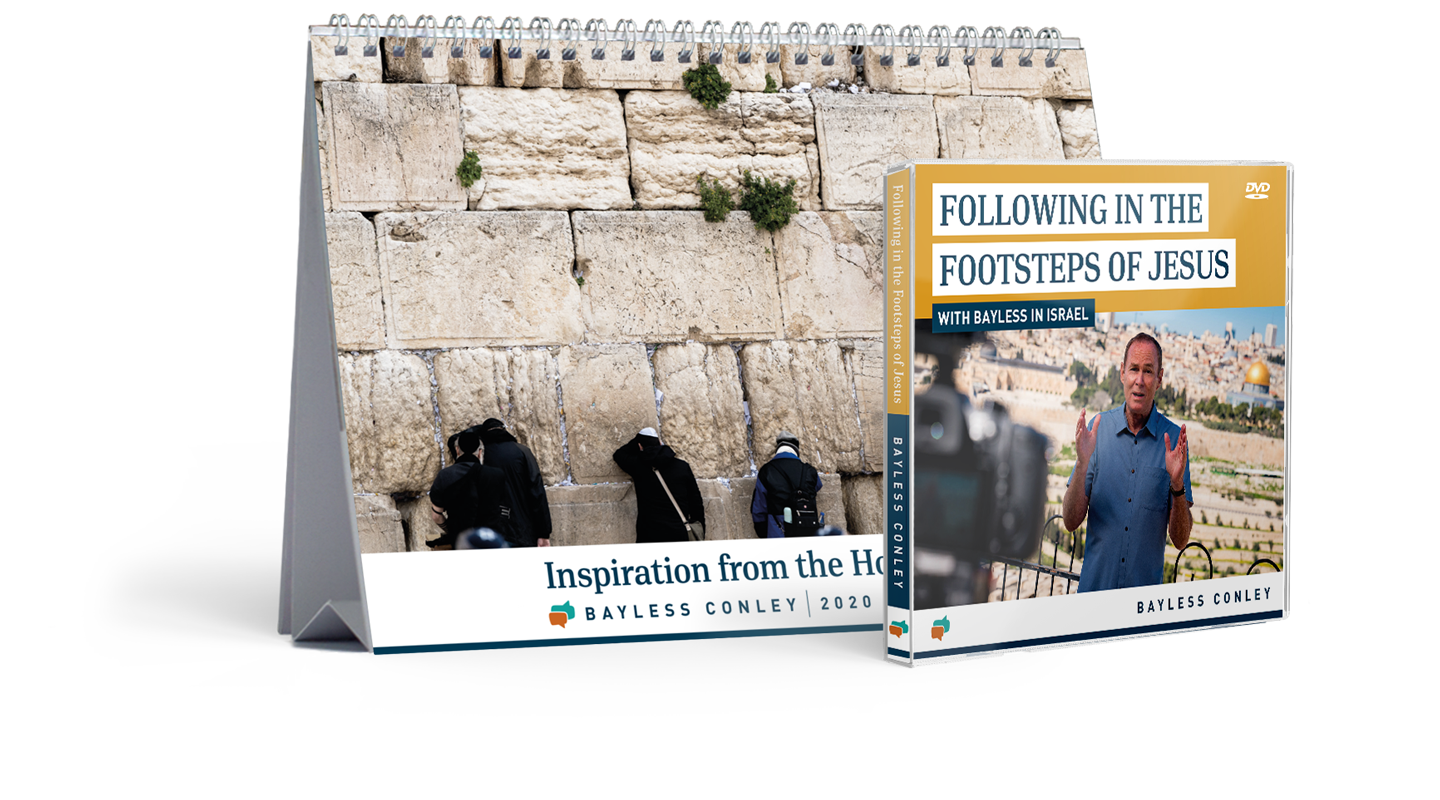 Be encouraged throughout the year ahead!
Request your copy of the new 2020 desk calendar, Inspiration from the Holy Land, as our thanks for your gift of any amount today. May the Scriptures in this scenic calendar be a source of inspiration for the year ahead!
And when you give $50 or more today, you will receive Bayless' full Israel Package, which includes
the scenic 2020 desk calendar, Inspiration from the Holy Land, and
a special 3-DVD series of messages filmed with Bayless in Israel, called Following in the Footsteps of Jesus
Follow Bayless as he shares insights from the Book of Matthew while taking you on a visual journey to follow in Jesus' footsteps—all to strengthen your faith in Him.
We pray these resources remind you of the eternal truths in Scripture and the hope we have in every season—and thank you for giving generously today to connect more people to our living Jesus!