The Reality of the Battle
Ephesians 6:10-13 provides for us a sober warning,
Finally, my brethren, be strong in the Lord and in the power of His might.  Put on the whole armor of God, that you may be able to stand against the wiles of the devil.  For we do not wrestle against flesh and blood, but against principalities, against powers, against the rulers of the darkness of this age, against spiritual hosts of wickedness in the heavenly places.  Therefore take up the whole armor of God, that you may be able to withstand in the evil day, and having done all, to stand.
Conflict with the enemy is unavoidable.  These verses make that eminently clear.  There will be a battle if you are part of God's family.  We do have a spiritual adversary.
The Bible tells us in 1 Peter 5:8-9,
Be sober, be vigilant; because your adversary the devil walks about like a roaring lion, seeking whom he may devour.  Resist him, steadfast in the faith, knowing that the same sufferings are experienced by your brotherhood in the world.
We do have an enemy and we are involved in a spiritual battle.  But don't you think if you knew when the devil was going to attack you, that it might give you a bit of an advantage?  Well, over the next few devotionals I want to share with you three times that the devil is very likely to bring the battle to your front door. 
We are going to find that as we look at the life of Jesus, this pattern was in His life.  There were three times that the devil in particular brought the battle to His front door, as it were.  And I believe we can expect spiritual battle at the same three times in our lives.
---
Visit the Answers with Bayless Conley website for more ways to connect with God.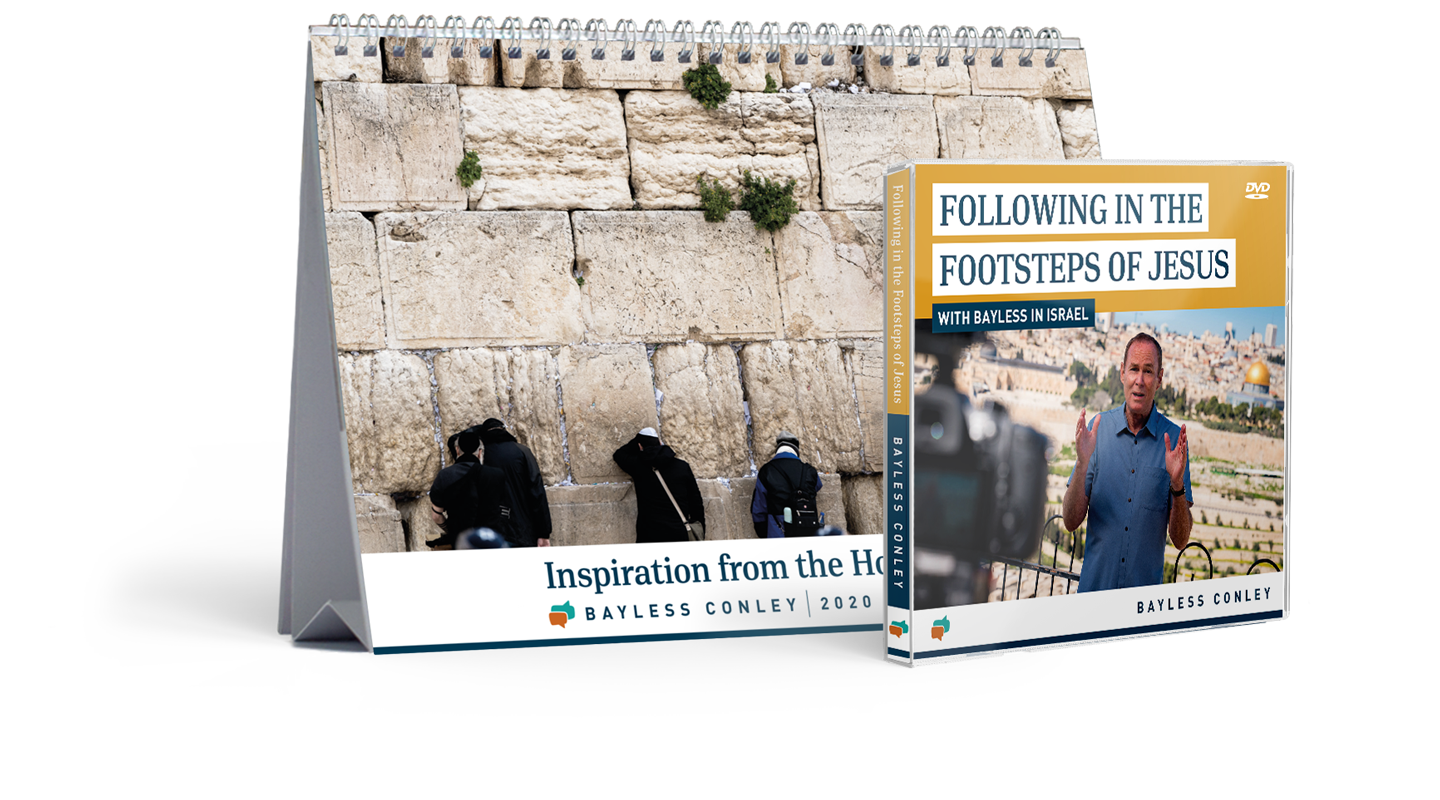 Be encouraged throughout the year ahead!
Request your copy of the new 2020 desk calendar, Inspiration from the Holy Land, as our thanks for your gift of any amount today. May the Scriptures in this scenic calendar be a source of inspiration for the year ahead!
And when you give $50 or more today, you will receive Bayless' full Israel Package, which includes
the scenic 2020 desk calendar, Inspiration from the Holy Land, and
a special 3-DVD series of messages filmed with Bayless in Israel, called Following in the Footsteps of Jesus
Follow Bayless as he shares insights from the Book of Matthew while taking you on a visual journey to follow in Jesus' footsteps—all to strengthen your faith in Him.
We pray these resources remind you of the eternal truths in Scripture and the hope we have in every season—and thank you for giving generously today to connect more people to our living Jesus!