Let Go 
by Berni Dymet
Hebrews 11
Now faith is the assurance of things hoped for, the conviction of things not seen.
Have you ever struggled to let go of something in your life? Even something you know that's hurting you? Like anger, or resentment. They eat away at you like a stomach ulcer. You rot from the inside. And you know they're utterly ruining your life but you hang on to them because - well - "I'm entitled." 
"That idiot over there - deserves it. I'll show them."
But when we deeply, genuinely forgive - it takes that pain away. Problem is, it's like jumping off a cliff - you have to jump before you know whether or not it'll work. It's a leap of faith. 
For years - years - I clung to that rubbish, I let it rot me on the inside. Listened to that God stuff a bit - and thought "They're kidding themselves." For years!
But here's the crazy thing - letting go, jumping - it works. It actually works. That God stuff - it's not a bunch of rules. It's, it's the most amazing wisdom, born out of a heart full of the most amazing love. Jesus.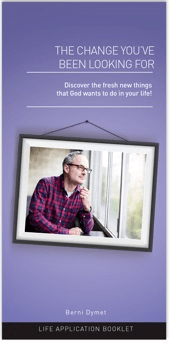 Your FREE eBooklet - "The Change You've Been Looking For"
So many people yearn for a better life, which is why "self-improvement" is a multi-billion dollar industry. But the truth is, it doesn't work, because the big changes, the truly important changes, are impossible to achieve on your own. That's why Jesus came. So if you want to lay hold of the "super-abundant" life that He promised (John 10:10) download this free eBooklet, because that's what it's all about. The change you've been looking for!