I Just Can't Do It
by Berni Dymet
Hebrews 11:8 By faith Abraham obeyed when he was called to set out for a place that he was to receive as an inheritance; and he set but, not knowing where he was going.
I have a confession to make. I just can't do it. I can't. You see for years I tried to be perfect. God's perfect and so if I go and ask Him for something well surely I have to be perfect too, right? I mean I have to have perfect faith. 
Now, my faith's a whole bunch stronger today than it was say five years ago, but it's still so far from being perfect. I used to try so hard until one day, I realised … I was completely missing the point!
Because the very instant I put my imperfect faith in Jesus - well, in God's eyes, I became perfect. That's how it works - and every time I blunder, I just know I'm forgiven - because Jesus paid the price for me.
So now - now I go and ask God to help me with this or with that - with all the imperfect faith that I can muster - and you know something, as He meets my every need, I can hear him whisper "Just Perfect".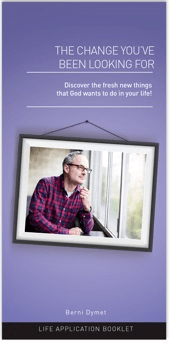 Your FREE eBooklet - "The Change You've Been Looking For"
So many people yearn for a better life, which is why "self-improvement" is a multi-billion dollar industry. But the truth is, it doesn't work, because the big changes, the truly important changes, are impossible to achieve on your own. That's why Jesus came. So if you want to lay hold of the "super-abundant" life that He promised (John 10:10) download this free eBooklet, because that's what it's all about. The change you've been looking for!