They're Real
by Berni Dymet
Luke 4:33-35 In the synagogue there was a man who had the spirit of an unclean demon, and he cried out with a loud voice, "Let us alone! What have you to do with us, Jesus of Nazareth? Have you come to destroy us? I know who you are, the Holy One of God." But Jesus rebuked him, saying, "Be silent, and come out of him!" When the demon had thrown him down before them, he came out of him without having done him any harm.
Let me ask you - are demons and devils real in this day and age?
I mean most of us wouldn't even give them a second thought.  But they are alive and well and every now and then, we do encounter them. 
But Jesus came to bring good news to the poor and sight to the blind.  He came to bind up the broken hearted and set the captives free. 
Now demons are just one of the many things that break our hearts and bind us up and put us into captivity.  So why would we think that Jesus isn't still in the business of defeating the devil?  Why would we imagine that we require anything more than a simple, child-like faith in Jesus to defeat the devil and his demons? 
It's not my power, it's not your power that defeats them: it's Jesus' power.  Jesus' power has already defeated them. 
And when we put our trust in Him - that victory belongs to us.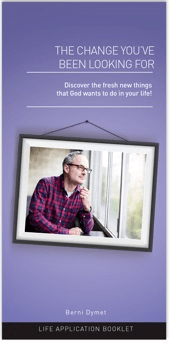 Your FREE eBooklet - "The Change You've Been Looking For"
So many people yearn for a better life, which is why "self-improvement" is a multi-billion dollar industry. But the truth is, it doesn't work, because the big changes, the truly important changes, are impossible to achieve on your own. That's why Jesus came. So if you want to lay hold of the "super-abundant" life that He promised (John 10:10) download this free eBooklet, because that's what it's all about. The change you've been looking for!