The Heart Follows the Wallet
by Berni Dymet
Luke 12:34 For where your treasure is, there your heart will also be. 
I used to think that Jesus got it wrong when He said, "where your treasure is, there your heart will also be."  What He seems to be saying is that our heart follows our wallet.
Isn't it the other way around though? Surely our treasures follow our heart. Surely we use our money to do the things we want to do. 
When I first became a Christian I was earning a lot of money. I used to throw loose change into the offering on Sundays, even though the pastor often went without salary and even though I had enough to pay his whole salary on my own. 
One day God convicted me that how I spent my money, showed me what was wrong with my heart. It was such a strong conviction - I just felt I had to do more. But letting go of the cash, that was really hard.
Funny thing happened though - when I started to kick in the cash. Something changed. It was … my heart.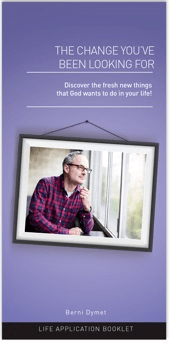 Your FREE eBooklet - "The Change You've Been Looking For"
So many people yearn for a better life, which is why "self-improvement" is a multi-billion dollar industry. But the truth is, it doesn't work, because the big changes, the truly important changes, are impossible to achieve on your own. That's why Jesus came. So if you want to lay hold of the "super-abundant" life that He promised (John 10:10) download this free eBooklet, because that's what it's all about. The change you've been looking for!