Fellowship

by Berni Dymet
Acts 2:42 They devoted themselves to the apostles' teaching and fellowship, to the breaking of bread and the prayers.
Just as I was about to prepare this short message at my computer - the head of our African ministry Joseph Kebbie popped up on Skype. Hadn't spoken with him in a while - and I love chatting with him.
But at the same time - I'm in the middle of preparing programs and I'm an outcome-oriented kind of guy. I have a plan - finish the scripts by a certain time, head off to the studio to record by a certain time.
But here's the thing. Sometimes, sometimes the schedule needs to take a back seat. Joseph's out there in Ghana doing amazing things across Africa: but largely on his own. He needs my encouragement and he needs my support - and you know something, I needed to hear his voice too.
Life's busy these days. It just is … for everyone … so much to do. And what suffer are relationships. What suffers is getting together and chatting and having fellowship and having coffee.
You know what - relationships matter. And once I'd spoken to Joseph - I guess I was ready to chat with you.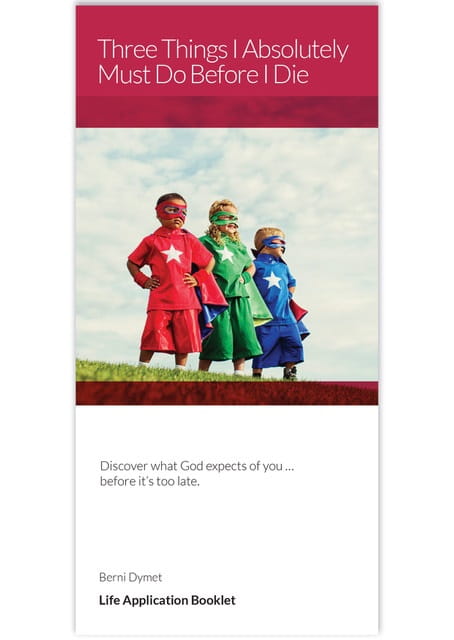 YOUR FREE BOOKLET – THREE THINGS I ABSOLUTELY MUST DO BEFORE I DIE
Here's a vital question for you to consider: If you died tonight, would you be ready for eternity? Now, many people know that it's all about having a simple faith in Jesus Christ. Nothing more, nothing less. But … do you have the sort of faith that Jesus talked about? To help you answer that question for sure, that's what our latest Life Application Booklet is all about: Three Things I Absolutely Must Do Before I Die. We would absolutely love to send you your very own FREE copy to help you make sure that you have the right answer, to the most important question of all.