Dog with Two Masters
by Berni Dymet
Matt. 6:24 No one can serve two masters; for a slave will either hate the one and love the other, or be devoted to the one and despise the other. You cannot serve God and mammon.
Many of us live in cultures where it's the norm to worship wealth. Advertising that rampantly promotes conspicuous consumption. Governments keen to grow their economies reinforcing this mantra - "spend up big". 
And so many, many people become slaves to this stupidity. Working harder and longer to achieve the successes of this world. Wealth becomes an idol, like a false god.  And life on that treadmill, frankly it's killing us. 
Jesus hit the nail on the head - he said you can't serve that nonsense and God at the same time.  He said it's like being a dog with two masters. One says sit. The other one says come. I ask you, which one do you obey? Well, you'll either obey the one and/or ignore the other, or vice-versa.  
I've met so many people trying to serve both - but it just doesn't work. You can't sustain it - so eventually, you have to choose - one or the other. 
Question is - for you and for me - which are we going to choose?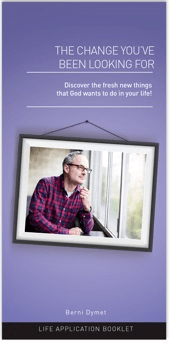 Your FREE eBooklet - "The Change You've Been Looking For"
So many people yearn for a better life, which is why "self-improvement" is a multi-billion dollar industry. But the truth is, it doesn't work, because the big changes, the truly important changes, are impossible to achieve on your own. That's why Jesus came. So if you want to lay hold of the "super-abundant" life that He promised (John 10:10) download this free eBooklet, because that's what it's all about. The change you've been looking for!