Halo Effect
by Berni Dymet
Isaiah 29:23 - For when he sees his children, the work of my hands, in his midst, they will sanctify my name; they will sanctify the Holy One of Jacob, and will stand in awe of the God of Israel.
We were redeveloping our website recently - christianityworks.com.
You can check it out - it has a short video of yours truly on the home page. And the developers - all guys in their 20's - well they had a bit of fun with it. Before it went live, they stuck a little halo over the video image.
We all had a good laugh and then I told them to take it off!
And it just kind of reminded me that if we're made in God's image then surely, surely God must have a sense of humour. I mean I hold God in absolute awe - and yet Jesus told us to call Him Dad. That was an absolute outrage to the 1st century Jews.
It's still an outrage today. This awesome, beautiful, wonderful God who at the same time, is like a tender Dad - someone we can sit down and talk with. Laugh with. Cry with.
Someone we can worship. And you see all of that God in one Person.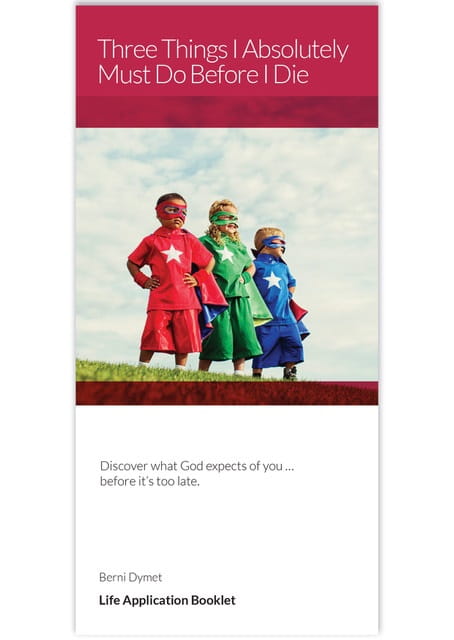 YOUR FREE BOOKLET – THREE THINGS I ABSOLUTELY MUST DO BEFORE I DIE
Here's a vital question for you to consider: If you died tonight, would you be ready for eternity? Now, many people know that it's all about having a simple faith in Jesus Christ. Nothing more, nothing less. But … do you have the sort of faith that Jesus talked about? To help you answer that question for sure, that's what our latest Life Application Booklet is all about: Three Things I Absolutely Must Do Before I Die. We would absolutely love to send you your very own FREE copy to help you make sure that you have the right answer, to the most important question of all.