The Throne of Grace
by Berni Dymet
Rom. 3:23 ...since all have sinned and fall short of the glory of God...
Whenever I speak with people about praying - you know one of the most common reactions is this:
"I'm not good enough. That person over there - well she probably is. And that one over yonder - well, I think he would be.
"But not me. You don't know me. I mean, the things I've said and done and…..no, I just can't bowl up to God and start praying."
That's how so many people feel. And if that's your reaction - in one sense you'd be right. But in another - completely and utterly wrong.
Because on the one hand God is a perfect or "holy" God - and we all fall well and truly short of that. But on the other Hand - He knows that.
And that's why He sent Jesus Christ His Son to die for us - to pay for all of the "falling short" that we do - so that we can have free access to Him.
Jesus, it turns out, is the key. And we can come boldly before the throne of grace through Him. You know - grace is only grace when we don't deserve it.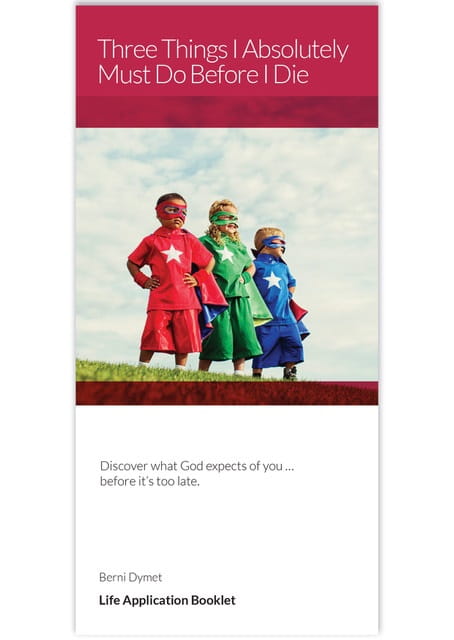 YOUR FREE BOOKLET – THREE THINGS I ABSOLUTELY MUST DO BEFORE I DIE
Here's a vital question for you to consider: If you died tonight, would you be ready for eternity? Now, many people know that it's all about having a simple faith in Jesus Christ. Nothing more, nothing less. But … do you have the sort of faith that Jesus talked about? To help you answer that question for sure, that's what our latest Life Application Booklet is all about: Three Things I Absolutely Must Do Before I Die. We would absolutely love to send you your very own FREE copy to help you make sure that you have the right answer, to the most important question of all.