Tension without Stress
by Berni Dymet

2 Cor. 4:8-10 We are afflicted in every way, but not crushed; perplexed, but not driven to despair; persecuted, but not forsaken; struck down, but not destroyed; always carrying in the body the death of Jesus, so that the life of Jesus may also be made visible in our bodies.
Tension and stress is something we all live through from time to time - and to be fair, some stress is not a bad thing.

But many of us live hectic lives - pressure on every side - and sometimes it feels like just living life is … well, squeezing the life out of us.
Now I've always been someone who has a lot going on - it's just me. I love living life and so I throw myself into things - and that brings tension and stress. And for much of my life I was overcome by stress - it was like a natural by-product of the life I chose to lead.
And whilst these days I try to get a bit more balance into life … there's something else. I've discovered that I can have the tension without the stress.
Sounds odd, but when I look at Jesus and see what He went through for me, that incredible love brings a peace to my heart that words just can't describe.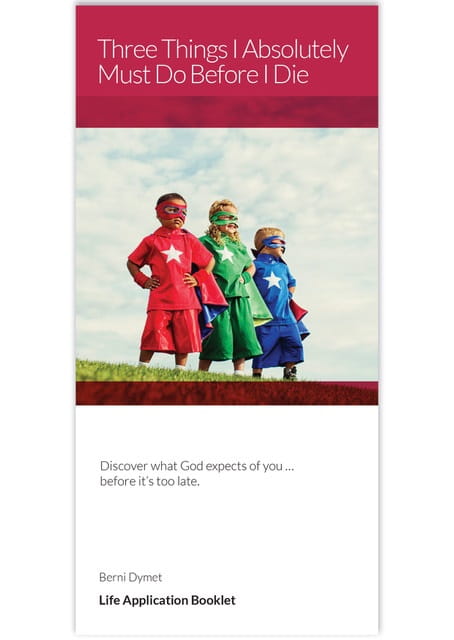 YOUR FREE BOOKLET – THREE THINGS I ABSOLUTELY MUST DO BEFORE I DIE
Here's a vital question for you to consider: If you died tonight, would you be ready for eternity? Now, many people know that it's all about having a simple faith in Jesus Christ. Nothing more, nothing less. But … do you have the sort of faith that Jesus talked about? To help you answer that question for sure, that's what our latest Life Application Booklet is all about: Three Things I Absolutely Must Do Before I Die. We would absolutely love to send you your very own FREE copy to help you make sure that you have the right answer, to the most important question of all.