I'll Take the Hard Road
by Berni Dymet    
Matt. 7:13,14 "Enter through the narrow gate; for the gate is wide and the road is easy that leads to destruction, and there are many who take it. For the gate is narrow and the road is hard that leads to life, and there are few who find it.
People sometimes talk about becoming a Christian as though living out that decision to follow Jesus is somehow a piece of cake; a walk in the park. 
Now - I'm the first one to tell you that the decision I took a decade and a half ago to invite Jesus into my life was the best decision I've ever made. No doubt about that. But living that decision out has been anything but easy.
See "easy" - is living for yourself. "Easy" is living out the, "if it feels good do it" motto of our generation. The consequences aren't always crash hot, mind you, but living like that is, in a sense, easy.
But the instant we choose to follow Jesus - it gets hard. It's a narrow gate and the road that leads to eternal life is hard sometimes, very hard. 
Seems to me the question isn't whether or not it's going to be hard. That's a given. The question is … is it worth it?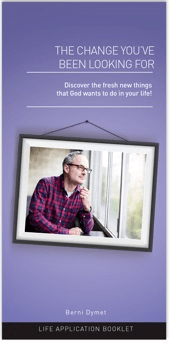 Your FREE eBooklet - "The Change You've Been Looking For"
So many people yearn for a better life, which is why "self-improvement" is a multi-billion dollar industry. But the truth is, it doesn't work, because the big changes, the truly important changes, are impossible to achieve on your own. That's why Jesus came. So if you want to lay hold of the "super-abundant" life that He promised (John 10:10) download this free eBooklet, because that's what it's all about. The change you've been looking for!