James' Diary
by Berni Dymet

Ex. 3:4 When the LORD saw that he had turned aside to see, God called to him out of the bush, "Moses, Moses!" And he said, "Here I am."

A friend of mine, James, was telling me the other day how he'd been racing out for a meeting, and had this distinct impression that he should go back and grab his diary. A prompting that he duly ignored.

Something happened on the way to the meeting, and he needed to call the person he was going to see to change the arrangements.

Problem was he didn't have the phone number.

Yeah, you guessed it; it was in the diary back on his desk.

Looking back on it, he realized that God had been doing him a favor, giving him a little nudge, a little heads up to prepare him for something that was about to happen.

It was very much, a voice out of the blue. God does that you know.

I think most of us would be able to point back to a time when we heard that small voice, and did precisely what James did - we ignored it!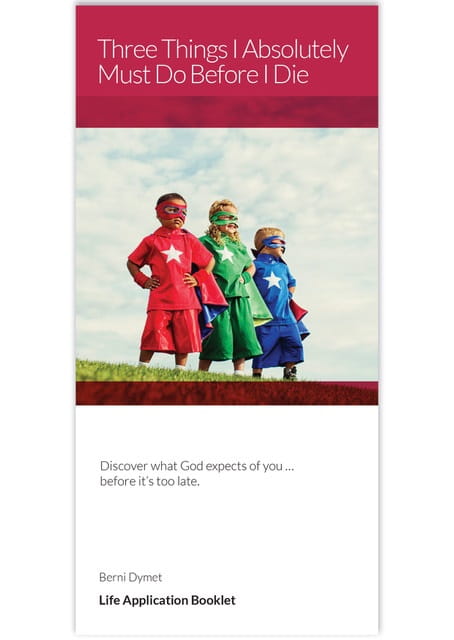 YOUR FREE BOOKLET – THREE THINGS I ABSOLUTELY MUST DO BEFORE I DIE
Here's a vital question for you to consider: If you died tonight, would you be ready for eternity? Now, many people know that it's all about having a simple faith in Jesus Christ. Nothing more, nothing less. But … do you have the sort of faith that Jesus talked about? To help you answer that question for sure, that's what our latest Life Application Booklet is all about: Three Things I Absolutely Must Do Before I Die. We would absolutely love to send you your very own FREE copy to help you make sure that you have the right answer, to the most important question of all.