Big Bible
by Berni Dymet

Heb. 4:12 Indeed, the word of God is living and active, sharper than any two-edged sword, piercing until it divides soul from spirit, joints from marrow; it is able to judge the thoughts and intentions of the heart.

The Bible was such a turn off for me. Really. For starters - it's so big. I mean, who has the time these days… 775,000 words… in 31,173 verses… in 1,189 chapters in 66 books. And some of it is so dreary. You know, there's a genealogy in one Old Testament Book, 1 Chronicles that runs for nine chapters!

It's so easy to dismiss that thing they call … "The Bible".

But did you know that over half the books in the Bible you can read in less than half an hour?!

And when finally one day I opened it up - what I found was, well … words don't usually fail me … but words fail me.

It's alive. It's real. This isn't some pitch. This isn't spin. For the last fifteen years or so, most days - not every day, but most - I've read some small part.

And God just talks to me. He does. And it changed my life.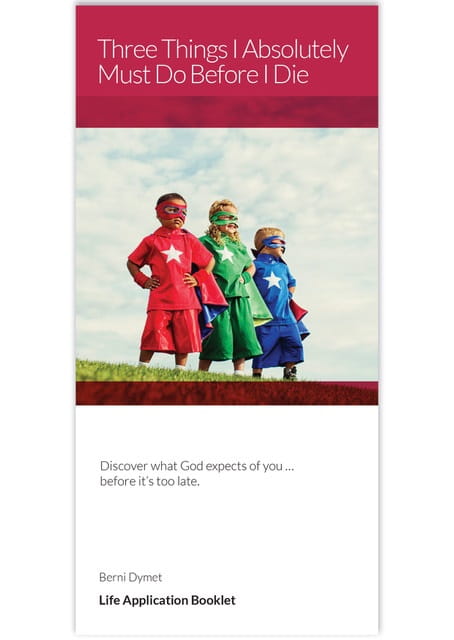 YOUR FREE BOOKLET – THREE THINGS I ABSOLUTELY MUST DO BEFORE I DIE
Here's a vital question for you to consider: If you died tonight, would you be ready for eternity? Now, many people know that it's all about having a simple faith in Jesus Christ. Nothing more, nothing less. But … do you have the sort of faith that Jesus talked about? To help you answer that question for sure, that's what our latest Life Application Booklet is all about: Three Things I Absolutely Must Do Before I Die. We would absolutely love to send you your very own FREE copy to help you make sure that you have the right answer, to the most important question of all.