A Dog Named Charlie
by Berni Dymet
Col. 3:11 As God's chosen ones, holy and beloved, clothe yourselves with compassion, kindness, humility, meekness, and patience.
I was staying overnight with a friend recently. It was a cold night, so I was pleased to get inside the front door. And almost immediately, I was greeted by a dog. Now this was the scruffiest little looking excuse for a dog that I've ever seen.
Short, black - at least he used to be. He was going seriously grey, scruffy, with an almost wiry coat.
 
Charlie was, quite obviously on in years with a bit of a hobble, arthritis no doubt. Now, I have to tell you, I'm not generally a dog person. But within just a half hour, I was taken by Charlie.
He came to sit with me - gentle, kind. Does that sound kind of weird for a dog? I fell in love with little old Charlie.
Seems to me there are so many Charlies in this world; people who on the outside don't seem to have much to offer. But actually, they have the power to light up our days.
Those people - those Charlies - are so precious. To God. To you. To me.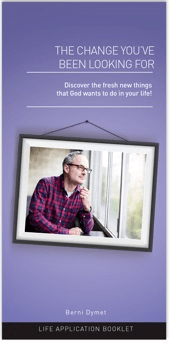 Your FREE eBooklet - "The Change You've Been Looking For"
So many people yearn for a better life, which is why "self-improvement" is a multi-billion dollar industry. But the truth is, it doesn't work, because the big changes, the truly important changes, are impossible to achieve on your own. That's why Jesus came. So if you want to lay hold of the "super-abundant" life that He promised (John 10:10) download this free eBooklet, because that's what it's all about. The change you've been looking for!