The Throne of Grace
by Berni Dymet
Rom. 3:23 ...since all have sinned and fall short of the glory of God...
Whenever I speak with people about praying - you know one of the most common reactions is this:
"I'm not good enough. That person over there - well she probably is. And that one over yonder - well, I think he would be.
"But not me. You don't know me. I mean, the things I've said and done and…..no, I just can't bowl up to God and start praying." 
That's how so many people feel. And if that's your reaction - in one sense you'd be right. But in another - completely and utterly wrong.
Because on the one hand God is a perfect or "holy" God - and we all fall well and truly short of that. But on the other Hand - He knows that. 
And that's why He sent Jesus Christ His Son to die for us - to pay for all of the "falling short" that we do - so that we can have free access to Him.
Jesus, it turns out, is the key. And we can come boldly before the throne of grace through Him. You know - grace is only grace when we don't deserve it.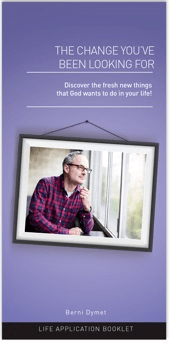 Your FREE eBooklet - "The Change You've Been Looking For"
So many people yearn for a better life, which is why "self-improvement" is a multi-billion dollar industry. But the truth is, it doesn't work, because the big changes, the truly important changes, are impossible to achieve on your own. That's why Jesus came. So if you want to lay hold of the "super-abundant" life that He promised (John 10:10) download this free eBooklet, because that's what it's all about. The change you've been looking for!