What about Jesus?
by Berni Dymet
Romans 10:9 ...because if you confess with your lips that Jesus is Lord and believe in your heart that God raised him from the dead, you will be saved.
Maybe you've been listening to this radio station for a day, a week, a year - or even a lifetime. You've heard the odd  - God this, and Jesus that. 
And you think - that sounds cool. Don't mind that at all.
But - have you taken the next step? Have you accepted Jesus into your life? Maybe you'd like to pray this prayer with me:
Father God - I've heard what you did for me through Jesus. And I believe that He paid for all my failures and mistakes on that cross. Thank you so much. I'm so sorry for all I've done that's wrong and I turn my back on all that stuff. Please forgive me. I want to accept Jesus Christ as my Lord and Saviour and I want to spend the rest of my life living for you, and all eternity living with you.
From today on, I want to be one of your people. Lord send your Holy Spirit to live in me - to guide me, to bless me.  I pray this prayer in the name of Jesus Christ. Amen.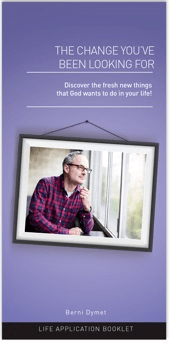 Your FREE eBooklet - "The Change You've Been Looking For"
So many people yearn for a better life, which is why "self-improvement" is a multi-billion dollar industry. But the truth is, it doesn't work, because the big changes, the truly important changes, are impossible to achieve on your own. That's why Jesus came. So if you want to lay hold of the "super-abundant" life that He promised (John 10:10) download this free eBooklet, because that's what it's all about. The change you've been looking for!