The Good Shepherd
by Berni Dymet
Luke 19:10 For the Son of Man came to seek out and to save the lost.
You know the main job of a shepherd? Well it has two parts - to keep his sheep safe and to make sure they have food and water. For centuries all around the world - that's been the job of a shepherd.
These shepherds would risk their lives to save one, stupid sheep. It's hard for me to fathom. But there you go - it's been going on since we started herding sheep.
And a good shepherd was one who was prepared to lay down his life for his sheep.
And so when Jesus said of Himself that he came to seek out and to save the lost - that's exactly the picture He was talking about. I never really thought of myself as lost - in fact if someone had used or stuck that label on me - I would have been offended. But you know - deep down - I knew. We all do - but we just don't want to admit it.
But one day - maybe today - we all hear His voice. He's coming. He's coming to save the lost.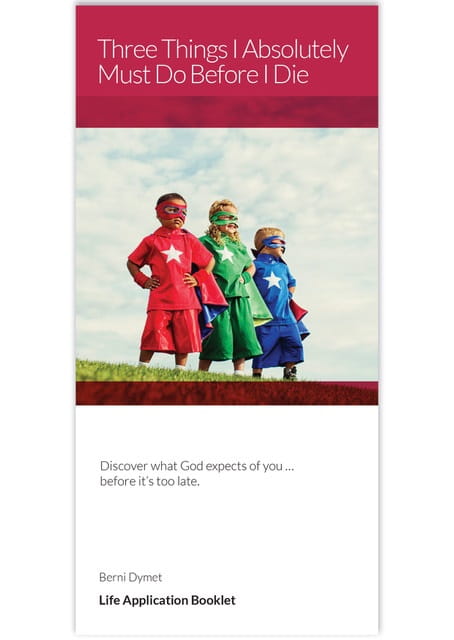 YOUR FREE BOOKLET – THREE THINGS I ABSOLUTELY MUST DO BEFORE I DIE
Here's a vital question for you to consider: If you died tonight, would you be ready for eternity? Now, many people know that it's all about having a simple faith in Jesus Christ. Nothing more, nothing less. But … do you have the sort of faith that Jesus talked about? To help you answer that question for sure, that's what our latest Life Application Booklet is all about: Three Things I Absolutely Must Do Before I Die. We would absolutely love to send you your very own FREE copy to help you make sure that you have the right answer, to the most important question of all.