The Blah, Blah, Blah Treatment
by Berni Dymet
Mark 1:22 They were astounded at his teaching, for he taught them as one having authority, and not as the scribes.
I remember being dragged along to church when I was growing up. Hard pews. Sitting still for an hour. A whole hour! Can you believe that?! And then the sermon - this guy just droned on.At least, that's how it seemed to a child.
He may as well just have been saying blah, blah, blah….for all the good it did me. And I guess I'm not alone here - and as an adult, those memories clouded my understanding of who God is.
Early on, Jesus walked into a synagogue in Capernaum and he started teaching. And the people were astounded - because He taught them with an amazing sense of authority - not the way they'd been used to from their other teachers.
You know why I think that is? Because He was speaking the very Word of God. And when God speaks - there's a ring of authenticity - you can pick it. It's clear as a bell. God's a talker. And He hasn't stopped talking….His voice still rings clear as a bell.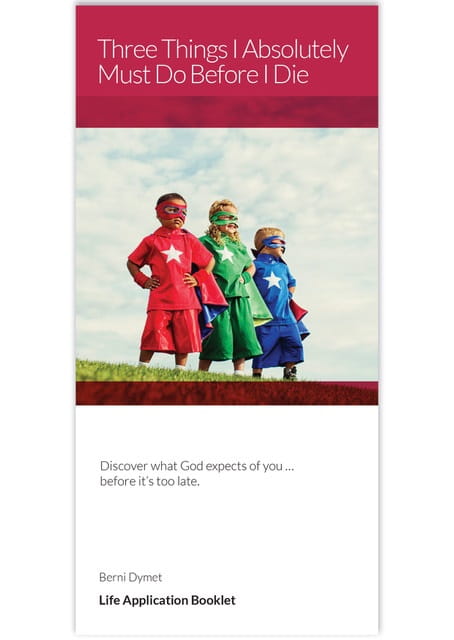 YOUR FREE BOOKLET – THREE THINGS I ABSOLUTELY MUST DO BEFORE I DIE
Here's a vital question for you to consider: If you died tonight, would you be ready for eternity? Now, many people know that it's all about having a simple faith in Jesus Christ. Nothing more, nothing less. But … do you have the sort of faith that Jesus talked about? To help you answer that question for sure, that's what our latest Life Application Booklet is all about: Three Things I Absolutely Must Do Before I Die. We would absolutely love to send you your very own FREE copy to help you make sure that you have the right answer, to the most important question of all.