Gethsemane

by Berni Dymet
Matt. 26:36 Then Jesus went with them to a place called Gethsemane; and he said to his disciples, "Sit here while I go over there and pray."
I was talking with well known photographer Ken Duncan the other day about a series of photos that he's published in his book "Where Jesus Walked."
One of these photos that really grabbed my eye is the one that he took in the garden of Gethsemane. The place where Jesus prayed just before He was betrayed.
In the garden there's an olive grove. But these olive trees don't look like the ones down at my local nursery.  They look really, really old and gnarled. In fact Ken was telling me that these are the very same olive trees that Jesus prayed under. 
No wonder they looked old. If only they could talk.
Two thousand years on they're still there. And in two thousand years, their message hasn't changed.  Jesus died on a cross for you and for me. To pay the price of our rejection of God.
And as I looked at these trees in the photo - they seem to stand there, like….sentinels….messengers….like a living invitation.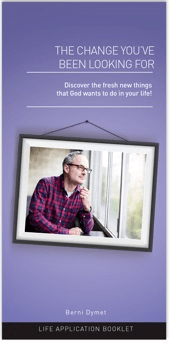 Your FREE eBooklet - "The Change You've Been Looking For"
So many people yearn for a better life, which is why "self-improvement" is a multi-billion dollar industry. But the truth is, it doesn't work, because the big changes, the truly important changes, are impossible to achieve on your own. That's why Jesus came. So if you want to lay hold of the "super-abundant" life that He promised (John 10:10) download this free eBooklet, because that's what it's all about. The change you've been looking for!