Forgiveness is Healing 
by Berni Dymet
Matt 6:14 For if you forgive others their trespasses, your heavenly Father will also forgive you
It's amazing how the hurts of the past can haunt our hearts - so many people seem like their chained to them forever. 
Doesn't matter who we are, we have hurts from the past; things that people have said and done - or that they failed to say or do. Rejection or betrayal, they're like chains around the hearts of so many people.
Jesus harped on about forgiveness. I mean it was a big deal for Him. The Lord's prayer: "Father forgive us as we forgive those who've sinned against us."
You know why? Because it's unforgiveness that chains us to the hurts of the past!
The expectation that things have to be set right, justice has to be done - before we can let go, but so often justice won't be done. And even though it's not fair, we have to let go of our right for a fair outcome.
That's called forgiveness. And when we make that decision in our hearts - to let go - it frees us from the hurts of the past.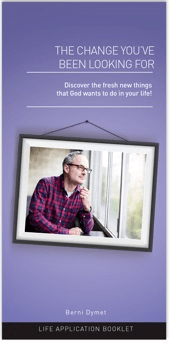 Your FREE eBooklet - "The Change You've Been Looking For"
So many people yearn for a better life, which is why "self-improvement" is a multi-billion dollar industry. But the truth is, it doesn't work, because the big changes, the truly important changes, are impossible to achieve on your own. That's why Jesus came. So if you want to lay hold of the "super-abundant" life that He promised (John 10:10) download this free eBooklet, because that's what it's all about. The change you've been looking for!