When God Forgave Us
by Berni Dymet
Eph. 2:4-5 But God, who is rich in mercy, out of the great love with which he loved us even when we were dead through our trespasses, made us alive together with Christ—by grace you have been saved—
If you and I look back over just the last few days, I'm sure we can both point to at least one or two incidents - where someone's just rubbed us the wrong way. And you know how it is -we want to react and gossip and complain.
In fact, we can carry that grumbling around in our heart for days, weeks, years…. even a lifetime. 
Then…then you look at Jesus hanging on that cross. OK - it was two thousand years ago. OK - He died for everyone, everyone that would put their trust in Him. But He died for me….and for you.
He paid that price so that you and I could be forgiven and have eternal life.
And somehow, when we gaze on that cross, He breathes an eternal perspective into our hearts - a love so great, that He would die for you and me. 
Don't those petty things that happened along our path just pale into insignificance? Doesn't the unforgiveness in our hearts just kind of stink in the light of the cross?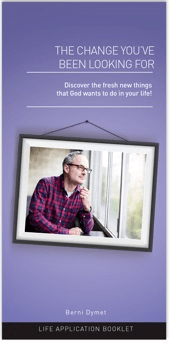 Your FREE eBooklet - "The Change You've Been Looking For"
So many people yearn for a better life, which is why "self-improvement" is a multi-billion dollar industry. But the truth is, it doesn't work, because the big changes, the truly important changes, are impossible to achieve on your own. That's why Jesus came. So if you want to lay hold of the "super-abundant" life that He promised (John 10:10) download this free eBooklet, because that's what it's all about. The change you've been looking for!