A Father's Love
by Berni Dymet
Mark 15:13 No one has greater love than this, to lay down one's life for one's friends.
I don't know what sort of parents you had - in particular what sort of a dad you had. But I was talking to someone recently who was rejected and abused as a child.
And she was struggling so incredibly to believe in God her Father. She had nothing to understand Him through.
Her own father had abused her as a child. How could she ever come to grips with God…..the Father?
She's not alone. How do you come to grips with God?
A couple of thousand years ago, the apostle Paul put it this way….
God proved His love for us - because while we were still a long way off, busy rejecting Him, and doing it our own way - He sent Jesus His Son to die for us.
Jesus Himself said this - no greater love has anyone than to lay down his life for his friends. We live in a world of spin - I mean, talk is cheap. So many people are searching for the real thing. They want proof!
On that cross God whispered - I love you.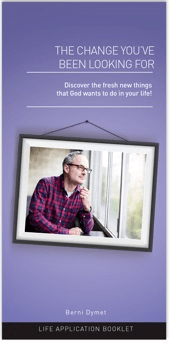 Your FREE eBooklet - "The Change You've Been Looking For"
So many people yearn for a better life, which is why "self-improvement" is a multi-billion dollar industry. But the truth is, it doesn't work, because the big changes, the truly important changes, are impossible to achieve on your own. That's why Jesus came. So if you want to lay hold of the "super-abundant" life that He promised (John 10:10) download this free eBooklet, because that's what it's all about. The change you've been looking for!