The Gift of Life
by Berni Dymet
Romans 6:23 For the wages of sin is death, but the free gift of God is eternal life in Christ Jesus our Lord.
I happen to think that becoming an organ donor is one of the most obvious things that any of us can do.
I mean, if I'm killed in a car accident tomorrow, why shouldn't someone else have the gift of life through my kidneys or liver or heart? I won't need them. To me, it's just the obvious thing to do.
The people I really admire, though, are the ones who donate a kidney to a friend while they're still alive. It's easy enough to give your organs away when you don't need them anymore - but when you're alive - well, that really is a gift of life.
And that's why when I look at what Jesus did for me on the cross - I just can't comprehend it. The Son of God - brutally nailed to a cross, to pay for all my stupid mistakes - I... there just aren't any words to describe how I feel. A gift of life?
The gift of life. Eternal life.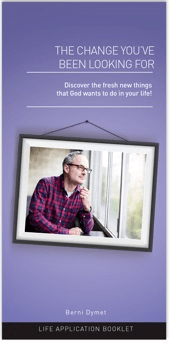 Your FREE eBooklet - "The Change You've Been Looking For"
So many people yearn for a better life, which is why "self-improvement" is a multi-billion dollar industry. But the truth is, it doesn't work, because the big changes, the truly important changes, are impossible to achieve on your own. That's why Jesus came. So if you want to lay hold of the "super-abundant" life that He promised (John 10:10) download this free eBooklet, because that's what it's all about. The change you've been looking for!