Rules, rules, rules
by Berni Dymet
Titus 3:6-7 This Spirit he poured out on us richly through Jesus Christ our Savior, so that, having been justified by his grace, we might become heirs according to the hope of eternal life.
I spent most of my life in the certain knowledge that being a Christian was all about following a whole bunch of rules. 
Do this. Don't do that. Go to church. Don't swear.
The problem with that is that all those rules are such a heavy load to carry round.
Turns out - it's actually not about rules. It's about a thing called - grace. I had an e-mail from a listener in Rwanda recently. This is what he wrote:
It seemed to me that the Christianity I've been taught since I was five years old (now I'm 62) is totally different from the one you teach. Too much I can tell you about religious teachings I have experienced in my life, but to simply say that what you are teaching is what I've been searching for.  
To know that all of us: black and white, Hutus and Tutsis, we're all sinners and that Christ has died for all of us to be reconciled to His Father, gives me new life and new hope. 
Check it out - Christianityworks.com.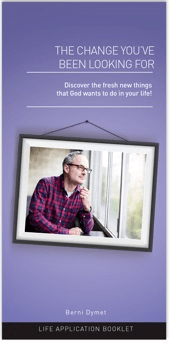 Your FREE eBooklet - "The Change You've Been Looking For"
So many people yearn for a better life, which is why "self-improvement" is a multi-billion dollar industry. But the truth is, it doesn't work, because the big changes, the truly important changes, are impossible to achieve on your own. That's why Jesus came. So if you want to lay hold of the "super-abundant" life that He promised (John 10:10) download this free eBooklet, because that's what it's all about. The change you've been looking for!