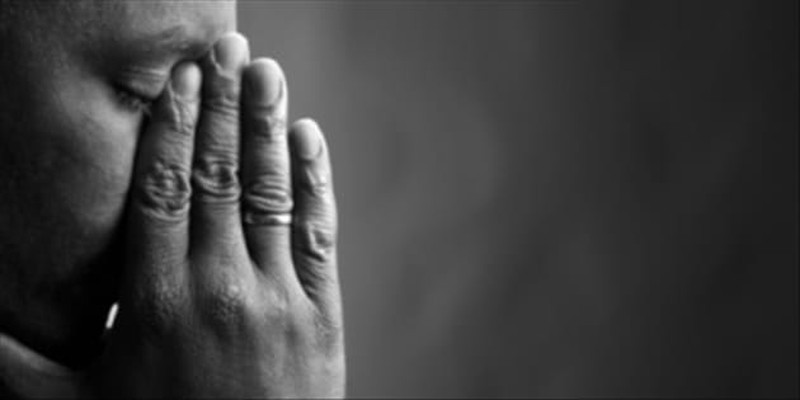 We know our friend only as "The Traveler." For years he has served the underground church in North Korea, the country that consistently tops Open Doors' World Watch List of nations where Christian persecution is most severe. This simple, ordinary man looks like a factory worker. His appearance enables him to clandestinely move about North Korea equipping Christians with Bibles, scriptural materials, training, radio resources and encouragement.
If discovered by authorities, The Traveler would receive a swift death sentence. That's why we'll never know his real name. Brother Andrew is not the full name of the founder of Open Doors, either. The fewer who know the true identities of those who risk torture and worse by slipping between borders to support the persecuted church, the better.
From the relative safety of a neighboring country, I visited with The Traveler regarding what the church in his homeland prays for. I've shared his story and many others in my latest book, The Privilege of Persecution. To transport God's Word to North Korean believers desperate for it, this man faces dangers we can't imagine. By outward appearances, he is stoic and emotionless to strangers.
But when I met him, The Traveler started to cry. Persecution first was unleashed on North Korea in the 1950s under Kim Il-Sung. It continues today under his son Kim Jong-Il. The collective prayer of North Korea's Christians is genuine, sorrowful repentance, not for their own actions, but for the sin of omission of their grandfathers. North Korean Christians feel that during the Japanese invasions of the early 20th century and subsequent communist takeover, their ancestors didn't proclaim the gospel boldly enough. North Korea's plight, they believe, is the price they pay for faith compromised generations ago.
Prayer is the constant, daily endeavor of the North Korean church, permeating Christians' collective relationship with God in an ongoing, passionate communion. As I travel where Christians are persecuted, among the most striking areas of contrast with the Western church is prayer. This essential spiritual discipline is refined in the crucible of suffering.
When things go wrong in the West, some Christians turn for help to the government, MasterCard or their insurance company. Western Christians can often solve their own problems through wealth and power. But that's not an option for the persecuted Christian minority in the world's most restrictive places. Believers there lack the means to help themselves any other way than by extending desperate pleas to God through prayer. When they cry to God, they discover He is enough.
The underground church prays for things Western Christians would never think to pray for, such as the strength to never deny Christ under torture or to be blessed to possess a Bible. In keeping with Jesus' command in Matthew 5:44-45, the church prays for those who persecute. At the top of the North Korean church's list is the salvation of Kim Jong-Il.
Throughout the persecuted church around the world, prayer is the fundamental basis of life. An Iraqi refugee in Amman, Jordan, told me, "Our prayers are always before God -- for security, dignity and those who persecute us." These suffering saints are confident that through prayer they can carry their persecutors before the Throne of Grace. They know the Lord can transform them.
Likewise, Brother Andrew has long challenged audiences with this simple question: "Have you prayed for Osama bin Laden today?" Sadly, most Christians' honest answer is no. In the wake of bin Laden's death, the question right behind it is clear: Are we praying for the al Qaeda terrorists who will succeed him? Do we believe, really deep down believe, that God will change their hearts? Does God answer such bold, audacious prayers?
From throughout the persecuted church the resounding answer is "Yes!" In Iran, for example, political authorities are demanding that the nation's Islamic mullahs counter the spectacular growth of house churches. Those who gather to worship represent no political power. But true power doesn't flow from worldly sources. Counter intuitively, it springs from humility and weakness as the church remains on its knees in soul-felt prayer. Paul notes in I Corinthians 1 that few who are called are wise, influential or of noble birth. Jesus says that when I'm weak, then I'm strong because He is strong.
George, a new Iranian Christian, had seen a vision of Jesus that included an actual street address. George went to the address, which was a shop, and announced to the shopkeeper, "I'm supposed to be here but don't know why."
But the shopkeeper knew. "We prayed for a single Bible," he said, "and a second Bible was sent to us. You're here for it."
I wrote The Privilege of Persecution because I love the American church. Historically, Americans have generously shared their material blessings and used their capacity for good to bring about change. But too many churches have forgotten how to live lives of faith, hope and prayer.
May this book of lessons from the global church inspire and energize people in congregations everywhere who harbor dissatisfaction with their spiritual walk and are eager to take the next step. The suffering church knows that step comes through prayer. These saints are showing us the way to a deeper, more abiding faith that's pure as gold, fully pleasing to God.
Dr. Carl Moeller is president and CEO of Open Doors USA, the American arm of Open Doors International, a worldwide ministry which has supported and strengthened persecuted Christians in restricted countries since 1955.