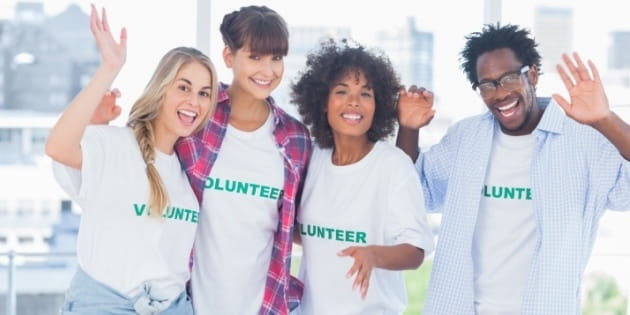 As I lead conferences all over our great country, I continue to be amazed at how many horror stories I hear of church volunteers who are not treated well. It saddens me that, in the name of Jesus, we would dismiss those very people who the Lord has sent to us to assist us in service to Him. This isn't an exhaustive list but I pray God will use it to remind us all that those volunteering to serve may not be perfect, but they are heaven-sent and deserve our best.
Don't One – Don't Ignore Them
To think that we beg for volunteers and when someone shows up or calls, we don't follow up, is a travesty. It sounds absurd but it happens often. We send surveys asking what people want to do to help, they answer and we never respond. Maybe some want to help but don't know how. Some may need to learn people skills or may need some training, but when someone wants to help, please don't ignore them or write them off. Everything in Scripture teaches us to listen, care, disciple and to discount no one. Next time someone steps up to the plate, don't wish God had sent someone else. Take time to talk, listen and help them find their place of service.
Another way volunteers are ignored is when they come up with ideas. Let's be honest, volunteers don't always have the big picture but that doesn't mean we discount what they say. If volunteers are on the front lines, it may just be that they are seeing some things and listening to them might yield some fruit. It is easy to respond that something's been tried before or that the idea won't work but hear them out. Help the volunteer to know the total plan and listen to what they have to say with an open mind. If you want to get rid of good workers, just ignore them. Most of us need all the help we can get!
Don't Two – Don't Waste Their Time
If there is anything that most of us are tight on, it is time. We are a busy group. One thing I have heard for years is how much church staffers/ministerial leaders seem to waste the time of their parishioners, especially their workers and volunteers. While the discipleship pastor may see the need for a meeting to rally the troops to grow the small groups, those groups are usually led by busy laymen. These volunteers have usually spend the day fighting traffic, dealing with difficult work situations (or difficult children as the case may be) and putting aside other tasks and family priorities only to show up at a meeting where someone tells them they are not doing enough to reach new people. It should go without saying that only the most committed volunteers attend organizational meetings so wasting their time is not a good option. Instead, use the time you have together wisely. As a leader, be prepared for them. Make sure there is time spent in sincere prayer, time to listen to their needs or share their stories, tips for training that will help them do their job, community and fellowship time so they can get to know others, and appreciation for their commitment to the Lord. It is not about them showing up at your meeting but it is about how we serve the Lord together. A good way to run off volunteers is to have meetings that go nowhere and wastes their valuable time.
Don't Three – Don't Let Them Serve Without Training
Sometimes we are so desperate for volunteers that we take whoever we can get and throw them into service before they have a clue what is expected. And handing them a manual is of some use but thankfully God didn't just send us the Bible without sending Jesus to explain it. Don't put volunteers into service without some instruction. A class may need a teacher and a nice, Godly person volunteers. This doesn't mean the volunteer knows how to teach. Even those with the gift of teaching need to be trained. It would be better to enlist a person to be an apprentice teacher. If every teacher had someone learning, we would not be in a panic to find someone when an emergency happens. Granted no one may be completely ready, but allowing a few in the class to read Scripture, teach an introduction to the passage or Bible book, share a word of testimony or give an illustration is a great way for class members to learn to teach. The same goes for any volunteer position. Most people don't like to be put in a situation where they may fail. Training allows the best to become better and saves faces, and lives. Care enough about your volunteers to let them be trained.
There are many more don'ts for volunteers but remember these three: don't ignore them, don't waste their time, and don't let them serve without training. You will be well on your way to having many happy volunteers…which will make your life happier too!

Jaye Martin is the President of Jaye Martin Ministries and lives with her husband, Dana, in Houston, Texas. She is the author of You are a Masterpiece, and HeartCall: Women Sharing God's Heart. She served as Director of Women's Leadership at The Southern Baptist Seminary in Louisville, Kentucky and has taught as adjunct professor and guest lecturer at several seminaries and colleges. Visit her blog at : http://jayemartin.com. You can follow her on Twitter@jayemartin.
---
Originally published May 15, 2014.