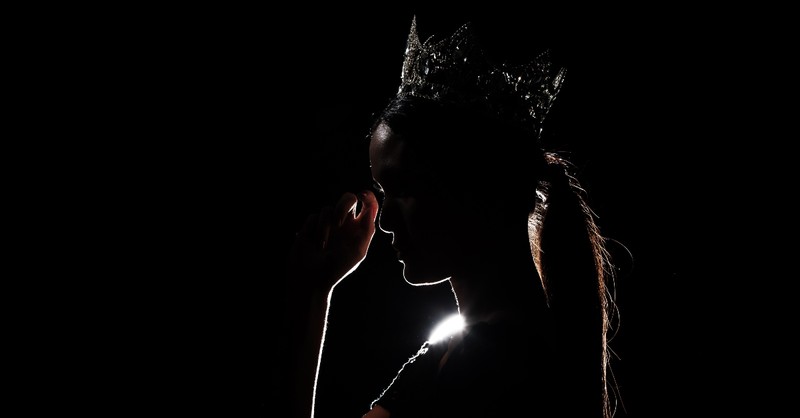 The Story of Bathsheba in the Bible
The first time Bathsheba's name is mentioned in the Bible is in 2 Samuel 11:3. The man whom King David sent to find out about her identified her as, "Bathsheba, the daughter of Eliam and the wife of Uriah the Hittite" (2 Samuel 11:3).
The prior verse says while she was bathing, the king was walking around on the roof of the palace and saw her. Next thing she knew, messengers from the king were at her house to take her to the palace.
Why Was She Being Taken?
Bathsheba's husband, one of the King's "Mighty Men" was away at war. It's plausible she thought King David wanted to speak with her about her husband, Uriah. Maybe he was injured. Or perhaps the king had news about her father Eliam, also one of the king's "Mighty Men." Still, she might have thought it could be about her grandfather Ahithophel, one of King David's Chief Advisors. Surely, it must be about them because he cared about them.
If these were her thoughts, she was sadly mistaken.
Why Was Bathsheba Bathing and What Really Happened?
David had her brought to the palace to sleep with her because he'd been watching her bathe and saw she was "very beautiful" (2 Samuel 11:2).
This bathing was not your everyday bath, but a specific kind. Bathsheba had just finished her monthly cycle and was performing ceremonial bathing to be "cleansed from her uncleanness"(2 Samuel 11:4). Some suggest Bathsheba was seducing King David by bathing within his sight. But, really, she was only following the Law of Moses with this ceremonial cleansing.
Did King David Rape Bathsheba?
Some argue Bathsheba was complicit.
"Perhaps out of loyalty to the 'hero of the Old Testament' contemporary evangelicals often speak of this story as more of 'sordid affair' which, while horrific and sinful, seems to most of us a lesser sin than the sin of rape," The Gospel Coalition stated.
But the Bible says David sent messengers who "took" her. This word (Strong's 3947) in the original Hebrew means to seize, take captive, to be captured, etc. Bathsheba lived in a time when women were looked upon as property. She had no right to resist the King. Not when being taken from her home. Not when he wanted to have sex with her. Not when being sent back home immediately after.
Bathsheba Was a Woman Who Suffered Greatly
1. Bathsheba suffered the loss of her husband. When Bathsheba found herself pregnant, she sent word to the king, likely in a panic. Not long after this, her husband was reported dead. It isn't clear whether Bathsheba knew that David killed her husband or not. But whoever killed him, her husband was dead, and she was now a pregnant widow.
Grieving the loss of her husband was likely augmented by the hormones raging from her pregnancy. In her devasted state, King David took her again, this time as his wife. There's no evidence she had a choice. Her life as she knew it before her ceremonial bath was gone forever.
2. She suffered the loss of her newborn baby. After Bathsheba moved in with the king, perhaps she thought that would be the end of her sorrow. Sadly, it wasn't. Her newborn baby died just seven days after the prophet Nathan rebuked King David (2 Samuel 12:1-23). We know from 2 Samuel 12:14 that David knew why the baby boy died. Did Bathsheba know why? The Bible doesn't say. And if she knew it was because of David's sin, because God held him responsible, how might that have made her feel?
God Redeemed Bathsheba's Pain
1. God gave Bathsheba a son, Solomon. The next verse after her baby died covers a nine-month period.
"Then David comforted his wife, Bathsheba, and went into her and lay with her, and she bore a son, and he called his name Solomon" (2 Samuel 12:24).
David's actions may not seem like a comfort to Bathsheba at first. But perhaps he wanted to give her what she'd just lost. In Hebrew (Strong's 5162), the word "comforted" means to pity, be sorry, to repent, and to avenge.
She not only had another son, but God himself loved this child and told the prophet, Nathan, to name him Jedidiah, meaning "beloved by the LORD." Bathsheba was given what many today call a "rainbow baby."
2. God included Bathsheba in the lineage of Christ. There are five women listed in the genealogy of Jesus. Bathsheba is one of them, but she is the only one without a name. "…David was the father of Solomon, whose mother had been Uriah's wife" (Matthew 1:6).
Her son, named Jedidiah by God but referred to as Solomon, is speculated as being King Lemuel, the writer of Proverbs 31. If King Solomon was King Lemuel, that would make Bathsheba the Proverbs 31 woman.
Even if Bathsheba was not the honored woman in Proverbs 31, her son, the king, honored and respected her as detailed in 1 Kings 2:19: "So Bathsheba went to King Solomon to speak to him on behalf of Adonijah. And the king rose to meet her and bowed down to her. Then he sat on his throne and had a seat brought for the king's mother, and she sat on his right."
Bathsheba was a woman who endured much suffering and overcame.
Sources
1timothy4-13.com. "Uriah's Wife." Susan E. Todd.
TheOrthodoxLife. "Bathsheba is the Virtuous Woman of Proverbs 3." 2015.
©iStock/Getty Images Plus/JadeThaiCatwalk