Who Was Norma McCorvey?
Norma McCorvey was her legal name, but the general public knows her as Jane Roe in the 1973 Roe v. Wade Supreme Court case, which legalized abortion in the United States.
McCorvey grew up in Texas, raised by a single mother who struggled with alcoholism. McCorvey was in trouble a lot while growing up and, at one point, was sent to reform school. She was married and pregnant by age 16. She eventually gave her mother custody of the child. After giving birth to a second child in 1967, McCorvey gave the child up for adoption. Two years later, she became pregnant again, but wanted to have an abortion. At that time, Texas law only permitted abortions if the mother's life was in danger.
Someone referred McCorvey to feminist attorneys Linda Coffee and Sarah Weddington. They had been looking for a client like her to challenge laws restricting abortion. McCorvey was not quickly able to get an abortion. Her lawyers changed the case to a class-action lawsuit. A federal three-judge panel ruled that anti-abortion laws in Texas were unconstitutional. By this time, McCorvey had already given birth to her child and given the infant up for adoption. Texas appealed this ruling. However, the Supreme Court ruled in 1973 that a woman had a right to an abortion in the first trimester without interference from the state.
10 Important Events in Norma McCorvey's Life
1. Norma Leah Nelson was born on September 22, 1947, in Simmesport, Louisiana.
2. In 1963, at age 16, Norma Leah Nelson married Woody McCorvey. She became pregnant but divorced before the child was born in 1965, stating that her husband assaulted her. McCorvey and her daughter, Melissa, moved in with McCorvey's mother. It is reported that McCorvey began drinking a lot and started a lesbian relationship.
3. According to I Am Roe, McCorvey left her daughter with her mother to go on a weekend trip with some friends. When she returned, her mother had replaced her baby with a doll and told police that Norma had abandoned her child and had police removed her from the house. Her mother did not tell her where Melissa was for weeks, finally letting McCorvey see her after about three months. As the story goes, she allowed McCorvey to move back in. Later, she presented McCorvey with what she thought were insurance papers. McCorvey signed the documents without reading them. The papers were adoption papers for Melissa. Her mother then kicked her out of the house again. McCorvey's mother disputed these events, saying that McCorvey agreed to the adoption.
4. The next year, McCorvey became pregnant again with baby Jennifer, who she gave up for adoption.
5. At 21, McCorvey became pregnant a third time. Her friends suggested she say that she had been raped by a group of Black men so she could get a legal abortion under Texas law. That attempt was not successful.
6. McCorvey's doctor suggested that she meet adoption attorney Henry McCluskey. She stated that she was only interested in an abortion, but agreed to meet with him.
7. McCluskey suggested McCorvey meet with attorneys Linda Coffee and Sarah Weddington. They were looking for pregnant women seeking abortions. It took three years of trials for Roe v. Wade to make it to the Supreme Court. Wade was Henry Wade, the district attorney. McCorvey did not attend any of the trials.
8. While her case was being tried, McCorvey gave birth and placed the baby up for adoption.
9. The Supreme Court ruled on the case in 1973. McCorvey later came out to let the world know she was Jane Roe.
10. In her later years, she became religious and pro-life. In 2004, she sought to have Roe v. Wade overturned, stating that abortions were harmful to women. The case was dismissed. On February 18, 2017, McCorvey died of heart failure at 69.
How Did Christians Respond to Roe v. Wade?
McCorvey's role in Roe v. Wade did not just change her life, but transform how many Christians approached abortion. Dan Graves' article for the case's anniversary describes its after-effects:
When the U.S. Supreme Court handed down the Roe v. Wade decision, on this day, January 22, 1973, they hoped to end increasing controversy over a practice which was allowed in limited instances in some states but almost never in others. Instead, their decision polarized the American people and American politics. In its ruling, the court struck down a Texas law which prohibited abortion except when necessary to save a mother's life.

As is usual when a ruling defies custom and popular conscience, the decision could only be achieved through deception. The woman known as Jane Roe (Norma McCorvey, now a Christian and a pro-life advocate) has acknowledged that she perjured herself in her testimony. She also says she was lied to by her counsel. Supreme Court memos show that pro-abortion Supreme Court justices (especially William O. Douglas), knowing they had no precedent, plotted to "'finesse' the issue." The ruling flew in face of scientific evidence which increasingly shows that a baby in the womb is very human. With modern technology, premature infants have survived at younger and younger ages.

What the court did in its divided opinion was to develop a new judicial theory—that a woman has a constitutionally protected right to privacy. The U.S. Constitution does not mention any such right, but the Court read it into the l4th Amendment which prohibits a state from unreasonably interfering with life, liberty, and property. The court expanded the meaning of the word "liberty" to guarantee a woman's right to privacy in choosing an abortion.

Although the court said that the liberty guaranteed by the fourteenth amendment protects the woman's right to privacy, at the same time the court held that it did not protect the unborn, since the court arbitrarily determined that a fetus is not a person and thus not a concern of the court. Roe v. Wade further permitted abortion to prevent the mother from future mental or physical distress in caring for the child. Thus the Court placed the personal choices of the mother above the life of her unborn.

Numerous jurists—even those who favor abortion—have observed that Roe v. Wade ignored constitutional precedent. In fact, the decision overturned laws regulating abortions in every one of the fifty states.

Many Christians protest the Court's ruling as immoral. They see the decision as an expression of an individualistic and secular society in which people try to live their lives independent of God's laws, principles, and truths. They teach that our bodies are not our own, but on loan to us from God and humans are made in the image of God and therefore to be valued. Roe v. Wade has become a central issue in the conflict over which principles should govern American society.

Bibliography:

Adapted from an earlier Christian History story.
"'Jane Roe' Tells True Story Behind Roe v. Wade. Norma McCorvey Says, 'Pure and Simple, I Lied.'" National Right to Life News. (February 11, 1998) 16ff.
"'Arbitrary Legislation' from the Bench—An Inside Look at the Making of Roe vs. Wade." Ibid, p. 26ff.
Reagan, Ronald. Abortion and the Conscience of the Nation. Nashville, Tennessee: Thomas Nelson, 1984.
Reardon, David C. Aborted Women; Silent No More. Springfield, IL: Acorn Books.
Roe vs. Wade. 410 U.S. 113 (1973).
Various encyclopedia, internet, and news articles; articles from National Right to Life, Focus on the Family, Time, Newsweek, World, and other publications too numerous to list here.

Last updated Janaury, 2007.
("Roe vs. Wade: Abortion's Religious Dimension" published on Christianity.com on May 3, 2010)
What Happened to Norma McCorvey after Roe v. Wade?
After Roe v. Wade, McCorvey held a press conference to identify herself as Jane Roe. She stayed out of the public eye for about 10 years, working for more than one abortion clinic. She published her autobiography I Am Roe in 1994. While signing books, McCorvey met Flip Benham, an evangelical minister and national director of Operation Rescue, an anti-abortion organization. In 1995, Operation Rescue moved its office next door to A Choice for Women, the abortion clinic where McCorvey was working. McCorvey became an evangelical Christian and was baptized that year. Later, she campaigned against abortions.
In 1998, she was received into the Catholic Church. She wrote Won by Love, describing her religious conversion. She said that her change of heart happened when she saw a fetal development poster at Operation Rescue. McCorvey sought to have Roe v. Wade overturned but was unsuccessful. In 2008, she endorsed Republican candidate Ron Paul because of his anti-abortion position.
After her third pregnancy and birth, she entered a relationship with Connie Gonzalez. They lived together in Dallas for 35 years (McCorvey stated in Won by Love that their relationship became platonic after 1992). They did not move into separate homes until 2006, shortly after Gonzalez had a stroke.
There are reports that her views on abortion and religious conversion were financially motivated. The 2020 documentary AKA Jane Roe claims tax documents show she received $450,000 from anti-abortion groups during her years as an activist. The documentary also shows McCorvey saying the anti-abortion activism had been an act. The documentary appeared three years after McCorvey's death, making it difficult to say how accurate the interviews were.
Father Frank Pavone, national director of Priests for Life, said he believed McCorvey's activism was genuine. Pavone served as McCorvey's spiritual guide, received her into the Catholic Church, and had numerous conversations and visits with her (including the day she died). He also conducted her funeral. Pavone said her photo and name raised money for his group, but she only received modest payments and was not on their payroll.
5 Important Quotes by Norma McCorvey
Because McCorvey worked for abortion clinics and later for pro-life organizations, her public statements are not always consistent with each other. Here is a selection of pro-life statements that McCorvey made over the years:
1. "Even though I allowed my name to go on the affidavit that resulted in the dismantling of every state's laws restricting abortion, I was never very comfortable with the act of abortion itself."
2. "It's not your body, it's not your choice, because you got that from God. He gave that to you."
3. "I think everyone should sit down and write a book. It is a lot like therapy but a lot less expensive."
4. "I was the Jane Roe of Roe vs. Wade, but Jane Roe has been laid to rest."
5. "I looked at a fetal development chart at the Operation Rescue Office in Dallas. I had a lot of emotions stirring up inside of me. That is when I decided that it was wrong in any stage of pregnancy."
Further Reading:
What Is the Christian Perspective On the Roe v. Wade Decision?
30 Pro-Life Bible Verses and Christian Quotes
Photo credit: Wikimedia Commons/Lorie Shaull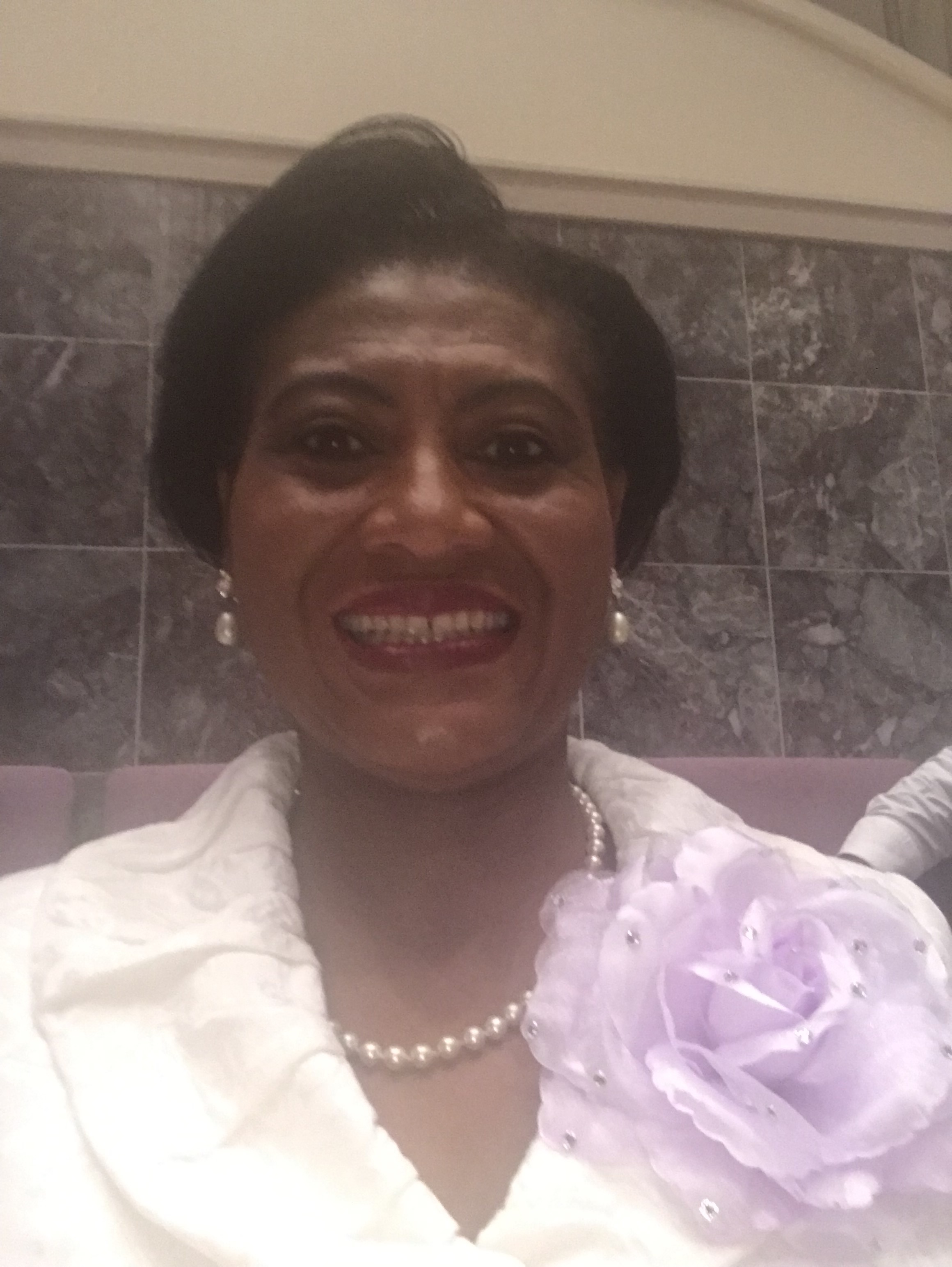 Dr. Sandra Hamer Smith is a Christian and wife to Sylvester Smith. She has one stepson, Greg. Smith lives and resides in Memphis, Tennessee. The University of Memphis alumnae has been in education for about 20 years after receiving the call to teach. Dr. Smith primarily teaches language arts. Prior to education, she worked in local and national television news for 13 years including positions as an overnight news anchor, reporter, and assignments editor at two local network affiliate stations. Smith was also a freelance correspondent for BET news. Dr. Smith has freelanced for the Tri-State Defender newspaper and Contempora magazine. She is the author of the self-published novel GLORY…THE HAIR. Smith is also a playwright and poet. The Tennessee native is a member of Temple of Deliverance COGIC, Delta Sigma Theta Sorority Inc, Omicron Delta Kappa, The Golden Key International Honour Society, and Kappa Delta Pi.
Related podcast:
The views and opinions expressed in this podcast are those of the speakers and do not necessarily reflect the views or positions of Salem Web Network and Salem Media Group.
Related video:
Related article:
10 Lessons from a Navajo Christian Missionary