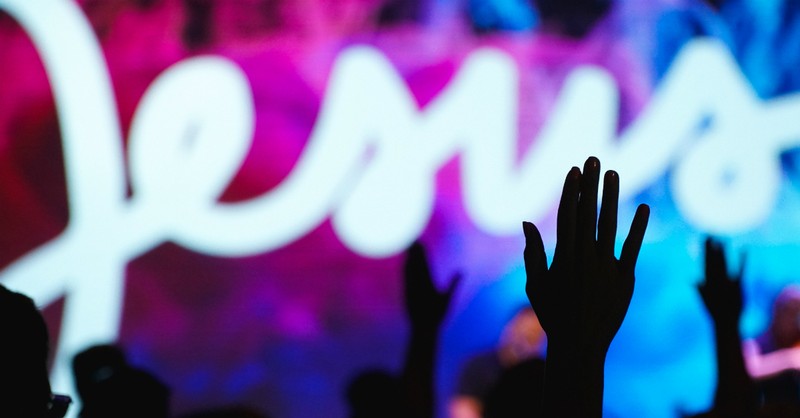 Strong's concordance tells us that the name "Jesus" is derived from the Hebrew name "Jeshua" or "Yeshuwa." This name is found in Ezra, Nehemiah, and elsewhere in the Old Testament, not as a reference to the coming Messiah, but to other people. There is no power associated with these individuals; the name "Jesus" is only powerful when connected with the risen Christ.
What sort of power does His name evoke, and how does this power work?
The Names of Jesus and Their Meanings
Jesus has been given many names: Counsellor, Son of Man, Son of God, Immanuel, Rabbi, and more. "The word "Christ" means anointed. It comes from the Greek Cristos, and is a translation of the Hebrew word for Messiah, meshiyach, which means "anointed" or "chosen one."
While other titles suggest elements of Jesus' character (great teacher and spiritual leader), the name and title, Jesus Christ, embodies them all.
"The literal name 'Jesus' is not inherently powerful; it is powerful because of Jesus Christ, the person, God incarnate, who made a way for our salvation," according to CompellingTruth.org.
The Name of Jesus Is Not a Magic Word
Magicians and wizards in stories and on stage utter magic words, then marvelous things happen. "Open Sesame" will cause a door to open, or the hood of one's car, or the stubborn lid of a jar. "Abracadabra" is a magician's special word to say "let the magic take effect" such as causing a person to rise from the ground by some apparently invisible force. These words are powerless, however; such feats are an illusion, and the individuals wielding them deceive for the purposes of entertainment or exploitation.
The name "Jesus" is not a magic word given to Christians as a means of bringing trivial or ungodly matters to fruition. We do not call on his name in order to entertain or exploit. When we use His name in power and miracles happen, He is glorified, not us. Christians are instructed to call on Jesus' name for protection, comfort, and in order to serve others.
Bible Verses about Power in the Name of Jesus
"Repent and be baptized, every one of you, in the name of Jesus Christ for the forgiveness of your sins. And you will receive the gift of the Holy Spirit." (Acts 2:38)
"What I do have I give you. In the name of Jesus Christ of Nazareth, walk." (Acts 3:6)
"Paul became so annoyed that he turned around and said to the spirit, 'In the name of Jesus Christ I command you to come out of her!' At that moment the spirit left her." (Acts 16:8)
How Do We Get That Power?
One does not earn the power, find it, or go to school in order to acquire it. This power is given by God to the genuine believer who asks to be filled with the Spirit.
In Matthew 10:1, we read how "Jesus called his twelve disciples to him and gave them authority to drive out impure spirits and to heal every disease and sickness." He did not give them a password or a code: just His name.
We know that the Lord will not send us out to do Kingdom work without equipping us for that purpose. In Hebrews, Paul declares "may the God of peace […] equip you with everything good for doing his will, and may he work in us what is pleasing to him, through Jesus Christ." (13:20-21) Jesus says "whenever you are arrested and brought to trial, do not worry beforehand about what to say. Just say whatever is given you at the time, for it is not you speaking, but the Holy Spirit." (Mark 13:11)
The Apostles relied upon this power in order to do the work and the will of the one who sent them. All we have to do is ask for it, and we receive that same power. Then, we must wield it in order to do what the disciples did.
How Do We Activate That Power?
Faith activates our power and so does prayer. "When we pray, we have the power of Jesus at work within us. Our lives as Christians are lived from a place of acknowledging the power in Jesus' name: 'And whatever you do, in word or deed, do everything in the name of the Lord Jesus.' (Colossians 3:17)," Compelling Truth stated.
Whenever someone invoked the name of Jesus but was unsuccessful in wielding power, they had "attempt[ed] to perform miracles in the name of Jesus without placing their faith in Him," Compelling Truth explained. An example comes from Acts 1913-16 where Sceva's sons tried to exorcise demons using the name of Jesus but failed. His name alone is not enough; one must invoke His name as an act of true faith.
Jesus knew that in order to develop faith and for it to uphold us, we would need help: "the Advocate, the Holy Spirit, whom the Father will send in my name, will teach you all things and will remind you of everything I have said to you" (John 14:26).
When we receive Christ as Savior, He gives us this intercessor, living in us and working through us. It's not enough just to try and be like Jesus – power does not come from imitation. With the help of the Spirit, we not only have the power but we also know when to use it and how.
How Do We Use the Power?
We accept Jesus Christ as Lord, but also the purpose which caused Him to bequeath such power to His people. We never try to use it for personal gain, and we listen to the Spirit. Pride, ego, and selfishness will cause us to be humbled; our strength is contingent upon the understanding that we can only use the power as commanded by God.
Example in the Bible: Samson
Samson lost his strength because He used it to fulfill the desires of his flesh. With his hair cut off, Samson was too weak to fend off the attackers who took his sight. But when he asked for one last opportunity to demonstrate his strength, this time for God's glory and to avenge the Lord's name as His enemies worshiped false gods, God gave him the strength again, but Samson lost his life. By pushing down the pillars between which he had been chained before the Philistines, Samson "killed many more when he died than while he lived" (Judges 13-16).
All Kingdom work should be done in God's name and for His glory.
Jesus and the apostles set the example. Feed hungry people. Clothe and protect the vulnerable. Befriend the foreigner and teach children about Jesus. The apostles even cast out demons in Christ's name, but they were not always successful. The reason was a lack of faith.
Why Don't We Believe Sometimes?
If the name of Jesus is so mighty, why do Christians fail to recognize its power? Why aren't we casting out demons and bringing people to a right understanding of the gospel?
Jesus gave the disciples power to perform miracles while also coaching them for the trials that would beset them; perhaps these trials stick in the minds of believers. He said "when you are arrested" not "if you are arrested." Jesus advised the 12 how to react when they were rejected in a town: "shake the dust off your feet" as "testimony against them." (Mark 6:11)
The name of Jesus Christ is powerful, and it can perform miracles when such is the will of God, but what is the point of saying Jesus Christ is the "name that is above every name" (Philippians 2:9) if miracles do not occur when we invoke His mighty name?
Jesus' Power Is Demonstrated in Each Person's Salvation
Jesus' name is used every day to perform a miracle: eternal salvation for each new believer. If that is not enough, Jesus walks with the believer daily, and every time a believer calls on His name, the clamorous call of sin in a person's life is drowned by the echo of God's promises claimed in Christ's name. The broken are given a new identity: "God has not taken your name in vain, and declares value over you and your name, so much so that you are engraved on His hands," according to Christian Today.
We were washed clean by the blood of the lamb, whatever was done to us, no matter what we did in the past, and our name is "beloved" regardless of the names we have been called by anyone else.
We have died to our past life and will die an earthly death, but Jesus raised us from death in sin to eternal life with the Father. He does not perform mere illusions for entertainment; Jesus Christ can be trusted. In His name, those who choose salvation will be donned in robes of white (Revelations 7:9). A seat in heaven is reserved and paid for, and that is no parlor trick: that is the awesome power of Jesus.
©unsplash/mat