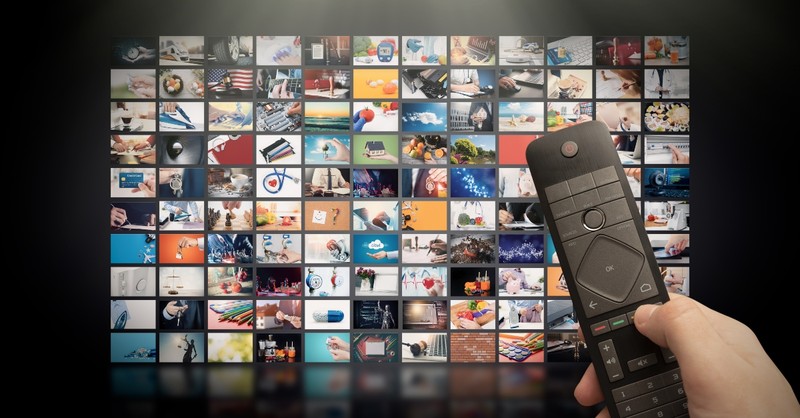 Are you ready to get serious about your relationship with Jesus? Maybe you're one of the millions already scrolling through page after page, site after site to find something significant or meaningful to give up for Lent. If you aren't sure what to give up for Lent, get alone with God and pray. Journal if needed, chances are God is already showing you how he wants to partner with you because Lent is a wilderness journey for many Christians wanting to dive deeper into their relationship with God. It's a chance to get free of the shackles you may be in.
What Is Lent?
The word "Lent" comes from a Saxon word that meant "length." It originally referred to the springtime season in the Northern Hemisphere when the days were lengthening, and signs of new life were appearing. In Eastern churches, Lent begins on the Monday of the seventh week before Easter and ends on Friday that is nine days before Easter. This 40-day "Great Lent" includes Saturdays and Sundays as relaxed fast days.
There are actually 46 days in between Ash Wednesday and Easter Sunday, but Sundays during Lent on not considered to be "prescribed." Lent begins each year on Ash Wednesday, 46 days before Easter Sunday. This year Lent will start on February 17th, 2021; and if you are following the 40 days tradition, Lent will then end on Holy Saturday, April 3rd, 2021.
Ash Wednesday is the First Day of Lent
The purpose of Ash Wednesday is to focus your heart on prayer and repentance through communion and confession. In the Catholic Church tradition, ashes are placed on the head by a priest to represent the dust of the earth that we are made from. The priest will usually recite "remember that you are from dust and to dust you will return."
These ashes help symbolize the grief of our sins and the need for repentance. It is the start of the Lent season in which the goal is to purify hear and soul, control desires, and pursue holiness, in preparation for Easter.
Why Do We Give Up Things for Lent?
Lent is based on the time Jesus went into the desert and fasted for 40 days. However, others believe it is based on the biblical significance of the number 40 — specifically, the 40 years the Israelites wandered in the desert as well as the 40 days of Jesus being in the wilderness.
It's a time of inner reflection, self-sacrifice, denial, and repentance. If something has a grip on you, more than likely it's become unhealthy. It may or may not be an idol. Lent season is an opportunity to grow closer to God, to remember Jesus' life and death, and to focus more on him and less on ourselves and our busy schedules. Many Christians also use Lent to study their Bibles and pray more intensively, making use of the many devotional books and courses now available. In fact, according to an article by Christianity Today, 20% of Protestants, as a whole, (including 28% of Evangelicals) observe Lent in some capacity, even if their home churches don't.
What to Give Up for Lent? Here are 30 Great Ideas
Social Media. All platforms. Facebook, Twitter, Instagram. ALL. OF. IT. If it's taken precedence over time with Jesus, friends, and family, if it makes you feel insecure, if you often have a case of FOMO, it's time. This is the perfect opportunity to surrender this "high place," this platform, this idol.
Your phone. Instead of having it in your hand 24 hours a day, give it up. As soon as you get home from work, dock it somewhere in the house. Keep it out of your bedroom. Just because it's your only source of communication doesn't mean you have to ignore phone calls. Be sure to tell your friends and family you are giving up your phone at 6 p.m. so they know how to get a hold of you.
Meat. You can be a vegetarian for 40 days, or give up meat on Fridays, or give up red meat. Whatever it is, make it meaningful to you.
Soda. It's not good for you anyway.
Sugar. Did you know a teaspoon of sugar has the ability to lower your immune system for three to four hours? Enough said.
TV. If it's become a way to escape the day or if it's taken place of quality time spent with God, your family, your friends, or working out, it really needs to go. Are the shows you're watching hindering your relationship with God or not?
Pizza. You may be one of the millions obsessed with it, give it up.
Dairy. This means cheese, lasagna, milk, you name it.
Gluten. Your body may be inflamed because of how much gluten you consume. This may be the perfect time to take your health seriously and give it up.
Netflix, Hulu. All forms of watching tv, movies or any of your shows.
Not exercising. Make this the time to get healthy. Sacrifice the time in front of the tv to be active. Take care of the body God gave you. Try Jazzercise, yoga, walks, sign up to train for a 5K. If you struggle with your emotions, especially anger, consider kickboxing.
Using words that don't glorify God.
Makeup. If you spend hours in front of the mirror instead of in the Bible, this may be something to consider. If you have issues with your appearance or feel insecure about your looks or if you are so attached to your eyeliner that you can't leave the house without it. Now is a good time.
Alcohol. Yes, friends, wine is included in this category. And Beer, Bourbon, Whiskey, Cocktails, Martinis. ALL FORMS OF ALCOHOL.
Replacing one of your mealtimes with reading the Bible.
Music. All forms of music except worship music.
Sleeping in. Instead, get up early to spend time with Jesus. Get up at 5 a.m. so it's nothing but you, Jesus, a Bible, and a pen.
Your morning latte and all forms of caffeine. Save the money and tithe to a specific fund at your church.
Clutter. If it doesn't bring you joy… If it prevents you from being organized…
Dining out. All forms of fast food and restaurants.
Give up transportation. Walk or bike to work.
Fast from a bad habit. Is it smoking? Late-night eating? Gossip?
Sex. Enough said.
Bread.
Plastic. God ordained us to rule of the earth, this includes taking care of it.
Work. As in working late or putting work in front of your health, your family, or even time with God.
Masturbation. Being sexually pure is something God truly wants for you, this includes porn, and sex outside of marriage too.
Online shopping. If those Amazon memes hit home, you know it may be a good time to try.
Your hobby. It doesn't matter if your hobby is reading fiction, golf, fishing, etc, give it up.
Spending freeze for 40 days. Give up shopping other than the basic essentials.
Whatever God leads you to give up for Lent, may it serve as a powerful decision to pursue more of God and less of self!
Download your FREE copy of our 40 Day Lent and Easter Devotional - filled with daily Scriptures, reflections, and prayers for Lent season.
Related:
When is Lent?
Prayers for Lent
Lent Scriptures and Bible Verses
©iStock/Getty Images Plus/simpson33
---

Heather Riggleman is an award-winning journalist and a regular contributor for Crosswalk. She calls Nebraska home with her three kids and a husband of 22 years. She believes Jazzercise, Jesus, and tacos can fix anything and not necessarily in that order! She is author of I Call Him By Name Bible Study, the Bold Truths Prayer Journal, Mama Needs a Time Out, and a contributor to several books. You can find her at www.heatherriggleman.com or on Facebook.