When something is immanent, it means that it is inherent, or exists and remains within something else. This is not to be confused with a similar word, imminent, which is used for describing things that are impending or about to occur.
While God has promised a physical return that is imminent (Revelation 22:12), it's his all-encompassing nature and existence, within our world, that is a characteristic of immanence.
Understanding the Immanence of God
In Ephesians 4:6, the Apostle Paul writes that God is over all, through all, and in all. He adds in Colossians 1:17 that God is likewise before all things, holding all things together.
This is God's immanence, his omnipresent existence among all things, including time and space.
The Old Testament psalmist and king, David, put it this way, "Where can I go from your Spirit? Where can I flee from your presence? If I go up to the heavens, you are there; if I make my bed in the depths, you are there" (Psalm 139:7-8).
As these scriptures point out, there is nowhere one can go away from the presence of God.
Unfortunately, many try to blur the line of immanence between the creator and the created. For this reason, it's important to recognize that God's presence remains distinct and active within the realms he occupies. And his immanence always remains connected to his supreme authority and power.
What the Immanence of God Is Not
In regards to God's immanence, there are a few teachings that Christians should be aware of. Particularly as they increasingly gain ground within the Christian community.
Many of these teachings stem from different walks of life and belief systems that do believe in at least some form of immanent high power. These beliefs extend into some ideologies, however, that are not found in the Bible.
Pantheism, for instance, is a belief that this source of immanent power lacks a distinction of being. Here, there isn't a unique god, but all of reality is considered divine because all things compose an immanent source of life and power — everything is god because everything contains the source of divinity.
Some religions that are pantheistic include the Shinto, Hindu, and Mahayana Buddhist faith, while also showing up in areas of progressive Christianity.
Then there are those who practice Deism. While the deists vary considerably in belief, they do believe a supreme god created the world.
However, a deist would say that this god is not interfering with creation; he is distinct, but not active in any way one could experience or relate to.
Both of these beliefs go against biblical truth since the Bible teaches that God is equally distinctive and active in presence.
According to Scripture, God is transcendent (Psalm 97:9), but he is also near (Jeremiah 23:23). And while man was created in God's image (Genesis 1:27), God is not man (Numbers 23:19). The clay doesn't become the potter under the pressure of his guiding hand (Isaiah 29:16).
The Immanence of God Revealed
There are a few places one can look for an even greater understanding and representation of God's immanence. Let us look at some now:
1. God's immanence is revealed in his word. One of the primary ways to understand God's immanence is to look at what he has said about it.
For instance, the prophet Jeremiah was acting as a personal mouthpiece for God when he asked the rhetorical question, "Do I not fill heaven and earth?" (Jeremiah 23:24).
In fact, God was often personally reminding the Israelites of his immanent presence by way of the Old Testament prophets:
"I am with you" (Isaiah 41:10).

"My spirit remains in your midst" (Haggai 2:5).

"The Lord your God is with you" (Zephaniah 3:17).
This presence and immanence of God go well beyond lip service. The entire canon of Scripture is a first-hand account of God's active role and relationship to the living world he has created.
2. God's immanence is revealed in his Son.This may be one of the most profound and visible representations of God's immanence when his word became flesh and made his dwelling among man (John 1:14).
This man was Jesus. It was his birth that was prophesied about hundreds of years prior when Isaiah said, "The virgin will conceive and give birth to a son, and they will call him Immanuel (Isaiah 7:14). Matthew 1:23 tells us that "Immanuel" means "God with us" and that this baby named Jesus was its fulfillment.
His immanence was further displayed when Jesus, upon leaving the earth to return to his Father in heaven, responded to his followers, "Surely I am with you always, to the very end of the age" (Matthew 28:20).
3. God's immanence is revealed in his Spirit. The Holy Spirit, God's Spirit, is another example of just how distinct and active the presence of God is among his people since his Spirit has been sent to dwell inside those who are saved in Christ (Acts 2:38).
Not only does the Holy Spirit dwell in our midst (1 Corinthians 3:16) but He also teaches (John 14:26), helps (John 14:16), empowers (Acts 1:8), guides (John 16:13), comforts (2 Corinthians 1:4), and cultivates (Galatians 5:22-23) those he indwells.
This confirms that God is not only immanent in presence, but that his immanence accompanies purpose and power.
4. God's immanence is revealed in his world. For the professing Christian, it's easy to see that God is with us and for us — through God the Father, God the Son, and God the Spirit. But this immanence goes beyond his presence and relationship among his people.
God's immanence means that he is in all things and with all people, he is not far from anyone (Acts 17:27). This is true for those who don't even know Him.
In actuality, no creature is hidden from His sight (Hebrews 4:13) because the eyes of the Lord are in every place (Proverbs 15:3).
Romans 1:29 takes it a step further by saying God's power and nature are even perceived within the things that have been made — His thumbprint applied to all areas of the created world.
For these reasons, the immanence of God may just be one of his most comforting attributes. The creator of the world is always near, containing all power of life in His hand (Job 12:10). From this position of immanence, God knows us, loves us, and is drawing all people to himself (John 12:32).
For what purpose? That none would perish but could spend all of eternity with Him in paradise.
Behold, the dwelling place of God is with man. He will dwell with them, and they will be his people, and God himself will be with them as their God (Revelation 21:3, ESV).
A Prayer Thanking God for Always Being There
Dear God,
Thank you for your amazing power and work in our lives, thank you for your goodness and for your blessings over us. Thank you that you are Able to bring hope through even the toughest of times, strengthening us for your purposes. Thank you for your great love and care. Thank you for your mercy and grace. Thank you that you are always with us and will never leave us. Thank you for your incredible sacrifice so that we might have freedom and life. Forgive us for when we don't thank you enough, for who you are, for all that you do, for all that you've given. Help us to set our eyes and our hearts on you afresh. Renew our spirits, fill us with your peace and joy. We love you and we need you, this day and every day. We give you praise and thanks, for You alone are worthy!
In Jesus' Name, Amen.
(Excerpted from by "10 Prayers to Say "Thank You" to God Today" by Rachel Dawson)
For further reading:
What Are the Most Important Things to Understand about the Nature of God?
What Do Pantheists Really Believe about God?
What Does it Mean That God Is Transcendent?
Is There Anything God Can't Do?
What Does it Mean That God Is Able?
Photo Credit: ©iStock/Getty Images Plus/Anna Wator
---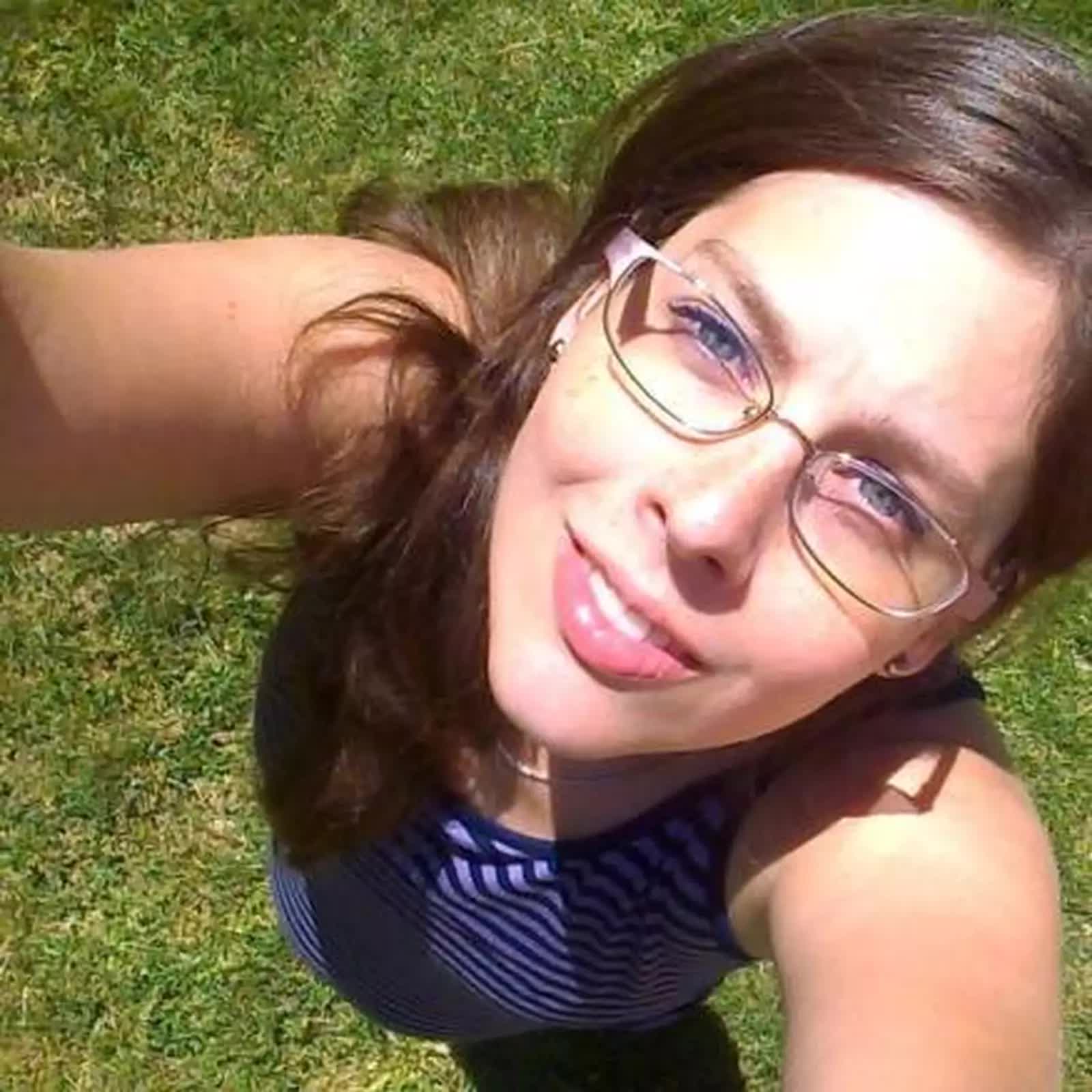 Amy Swanson resides in Connecticut where she has recently discovered a passion for Bible study and writing. By God's continued grace, she now enjoys helping others better understand their Bibles, while also being an advocate for biblical church integrity. As a mother of three and a wife of 13 years, she blogs less than she'd like to but shares Scriptural insights, encouraging truth, resources, and musings more regularly at Beloved Warrior.
LISTEN: Who Is God?
The views and opinions expressed in this podcast are those of the speakers and do not necessarily reflect the views or positions of Salem Web Network and Salem Media Group.
WATCH: If Jesus Loves Me, Why Does He Allow Bad Things to Happen?
Jesus' presence is everywhere, but waiting is still part of prayer. Read more here.
Stock Footage & Music Courtesy of Soundstripe.com Thumbnail by Getty Images