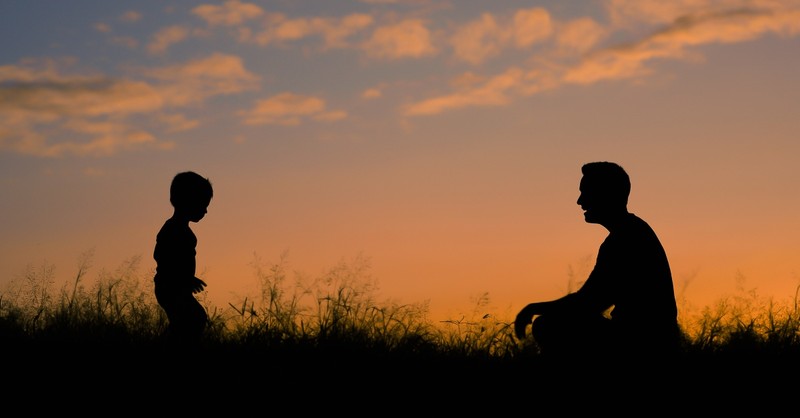 The Fatherhood of God in Scripture
Psalm 68:5 declares that God is the "Father of the fatherless and protector of widows is God in his holy habitation." Since God is the Father of the fatherless, He is interested in those who have experienced the pain of abandonment by an earthly father. Furthermore, the Lord longs to adopt all those who've experienced the pain of an absent father and does so through the gospel.
Consider the following biblical truths about God the Father:
- God the Father, the first person of the Trinity orders and disposes of all things according to His purpose and grace (Psalm 145:8-9; 1 Corinthians 8:6).

- He is the Creator of all things (Genesis 1:1-31; Ephesians 3:9).

- As the only absolute and omnipotent ruler in the universe, He is sovereign in creation, providence, and redemption (Psalm 103:19; Romans 11:36).

- As Creator, He is Father to all people (Ephesians 4:6), but Spiritual Father only to Christians (Romans 8:14; 2 Corinthians 6:18).

- God has decreed for His glory all things that come to pass (Ephesians 1:11).

- He continually upholds, directs, and governs all creatures and events (1 Chronicles 29:11).

- In His sovereignty He is neither author nor approver of sin (Habakkuk 1:13), nor does He abridge the accountability of moral, intelligent creatures (1 Peter 1:17).

- God has graciously chosen from eternity past those whom He would have as His own (Ephesians 1:4-6).

- He also saves from sin all those who come to Jesus, and He becomes, upon adoption, Father to His own (John 1:12; Romans 8:15; Galatians 4:5; Hebrews 12:5-9).
Author's Personal Story of Forgiveness and Healing
Much like Mother's Day, Father's Day for many brings up feelings of deep hurt, pain, and insecurity. One day during my junior year in high school, I was sitting on the floor in my brother's house in my room in Monroe, Washington, where I was living at the time.
As I sat with an open Bible reading Scripture in my room, I read from Matthew 6:12-15, where the Lord tells us that if we do not forgive, we will not be forgiven. As I was reading, the Lord brought to my mind feelings of bitterness that had hindered my relationship with my dad up to this point in my life as a 16-year-old.
As I continued reading Matthew 6:12-15 over and over again, I realized I hadn't forgiven my dad. The Lord then graciously convicted me of my bitterness and resentment, leading me to confess my sin to Him and trusting He had forgiven me (1 John 1:8-9).
The next day, my dad came to my brother's house, and we had a long talk on our walk outside my brother's home. While this day wasn't Father's Day, it was a day in 1998 I'll always remember even after twenty-one years now, because it was a day where my dad and I were reconciled to another by the Lord.
Gospel Hope for Those with an Absentee Father
Today you may have a father who has been hard on you or abandoned you. The pain of an absentee father is genuine and very real. Up until the day when my father and I were reconciled at the age of 16, I knew well the pain of an absentee father.
While now my relationship with my father is very strong and we are very close, that may not be so for you. The pain of life hurts, and its wounds go down deep. Even so, God the Father is a Father to the fatherless.
Today you can know God the Father through Christ the Son. Through Christ alone, you can find meaning for your life through the new birth. Through Christ alone, you can have a new mission and purpose, including reaching those like you who were once fatherless but now found and known by God the Father. This is the power of God in the gospel.
As a Christian, you can testify of the greatness of God because of a great God who loves to adopt abandoned children. Through Christ alone, He makes abandoned children into sons and daughters of God, fully loved and accepted by God the Father.
Photo Credit: Getty Images/kieferpix