Some of you may get this, and then again, some of you may not. There was a song back in 1986 by an artist named Janet Jackson. The song title was "What Have You Done for Me Lately." It is based on a question that many people will ask their partners during a breakup. But it also has another meaning.
We hear of all the things that God has done for us. And we hear of the things that He is doing for us. We may even talk about what we think the Lord will do for us. But my question for everyone today is this. What have we done for Him lately?
Have we given Him our praise daily, not just during a church service? Have we given God the worship that He deserves daily, not just during a church worship service?
Have we talked to the Lord daily like we talk to our family and friends, and not just when we need something? Have we given the Lord our time, our personage, or our lives at all? What have we done for Him lately?
Living as a New Person
The instructions for leading a Christian life in Ephesians 4:17-32 are helpful and extremely applicable. Paul makes the distinction between a life that thrives in the power of Christ and one that suffocates under the influence of sin.
In verse 25, Christians are urged to "put away" the things that can entangle them. Sins like malice, slander, commotion, and bitterness fall under this category. Instead, we should exhibit an attitude of love and forgiveness resembling that of Christ.
Because of the way Christians are expected to live their lives, there should be a difference between Christians and non-Christians. Now that they are followers of Christ, Paul encourages the Ephesians to depart from their previous life of sin. It takes time to live a Christian life.
When we become a new child of God, we do not automatically start to have good thoughts and attitudes, even though we now have a new nature. However, if we continue to listen to God, we will be constantly changing.
Do we notice a process of improvement in our attitudes, behaviors, and thoughts as we reflect on the past year? If we put our faith in God to change us, the change will come, even if it takes time (Romans 6:6; 8:9; Galatians 5:16-26; Colossians 3:3-8).
Look at verse 25: conflicts and the loss of trust caused by lying to one another disrupt unity within the church. It also causes open conflict within the church congregation and shatters relationships. Is this what we are supposed to have within the family of God?
These are the things you are to do: Speak the truth to each other, and render true and sound judgment in your courts; (Zechariah 8:16).
Let your conversation be always full of grace, seasoned with salt, so that you may know how to answer everyone (Colossians 4:6).
It does not say that we should not be angry in the Bible, but it does say that it is important to deal with our anger in the right way. Anger has the potential to end relationships and hurt other people if released inconsiderately.
Anger, if kept inside, has the power to make us bitter and ultimately destroy us. Paul advises us to respond to our anger immediately in a way that strengthens relationships rather than damaging them.
Satan will have a chance to divide us if we allow our anger to fester. Are we currently in a disagreement and angry with someone? How can we come to an agreement on our differences? We should not wait until the day is over to start working on repairing our relationships.
The way we live can bring the Holy Spirit sorrow. Paul exhorts us to avoid hurtful and harsh language, spitefulness, improper use of anger, disagreements, and negative attitudes toward other people.
Forgiving Each Other
We need to forgive one another, just as God has forgiven us, rather than acting in that manner. The world would have us think that we are being "walked on" if we "turn the other cheek." But that is not true.
With our thoughts and deeds, do we grieve God or please Him? In the same way that God acted in love by sending His Son to die for our sins, we are to show love to our brothers and sisters in Christ.
Verse 30 tells us that the presence of God's Spirit within us is evidence that we are His. The Holy Spirit is both God's assurance to us that He will carry out His promises and His seal that we belong to Him.
We are His children, and the presence of the Holy Spirit assures us of eternal life. It also demonstrates the genuineness of our faith. We are being transformed right now by His power, which is a taste of the complete transformation we will undergo in eternity(1 Thessalonians 5:19).
Paul is implying that we should not disregard or discard the guidance the Holy Spirit gives us when he tells us not to quench the Spirit.
We are not to act out in thought nor in deed in any way that would bring sorrow to the Holy Spirit. In other words, we should think before we act and pray for the Holy Spirit's guidance.
Verse 32 is the forgiveness law that Christ taught in the gospels (Matthew 6:14-15; 18:35; Mark 11:25). The Lord's Prayer also contains it: "Forgive us our debts, as we forgive our debtors."
God forgives us out of His great mercy, not because we forgive others. We should desire to be like Him as we begin to understand His mercy.
After receiving forgiveness, we should extend it to other people. In contrast to Christ, who was willing to forgive even those who crucified Him (Luke 23:34), those who refuse to forgive have not become one with Him.
Let us look at a few more verses of Scripture about how we should be living and what we should be doing with our lives.
"In everything I did, I showed you that by this kind of hard work we must help the weak, remembering the words the Lord Jesus himself said: 'It is more blessed to give than to receive'"(Acts 20:35).
"Do not judge, and you will not be judged. Do not condemn, and you will not be condemned. Forgive, and you will be forgiven" (Luke 6:37).
A person who has received God's forgiveness has a spirit of forgiveness. Jesus' words speak of how to measure grain in a basket. This is an example of how we fill our hearts. We will be criticized if we are critical rather than compassionate.
However, if we treat others with kindness, grace, and compassion, these qualities will be fully returned to us. We are not to judge others but rather to love them.
The Least of These
In Matthew 34-40, we read a parable that describes everyday acts of kindness that we can all perform. Wealth, skill, or intelligence are not required for these actions. They are uncomplicated acts that are freely given and received.
We cannot delegate responsibility to the church or the government. In addition, we have no excuse for neglecting those with severe needs. Jesus asks us to personally take care of the needs of others (Isaiah 58:7).
Who exactly are "the brethren?" The identity of "the brethren" has been the subject of a great deal of debate. They might be referred to as Jews. Others may claim to be Christians. In any case, others may assert that they suffer from a global problem.
Similar to the legal counselor's question to Jesus before, "Who is my neighbor?" (Luke 10:29). The what, not the who, is the focus of this illustration. The significance of serving where it is required is the what.
The central idea of this parable is that we need to love one another, that is, everyone, and serve everyone in our power. By reflecting our affection for God, this kind of love for others exalts and glorifies Him.
Colossians 3:12-17 tells us that Paul gives us a plan to help us live each day for God: follow in Christ's example of kindness and love; let love (charity) direct our lives; let God's peace rule in our hearts and always be thankful; keep the Word of God in us always; and live as the representative of Jesus Christ.
Romans 12:1-2 tells us that for His children, God has perfect plans. We should be new people with fresh minds who live to serve and honor Him.
We should joyfully volunteer to serve Him as living sacrifices because He only wants the best for us and because He gave His Son to make our new lives possible.
For further reading:
Why Are We Told, 'Choose This Day Who You Will Serve'?
Is the One You Now Serve Able to Deliver You?
Photo Credit: ©iStock/Getty Images Plus/Martine Severin
---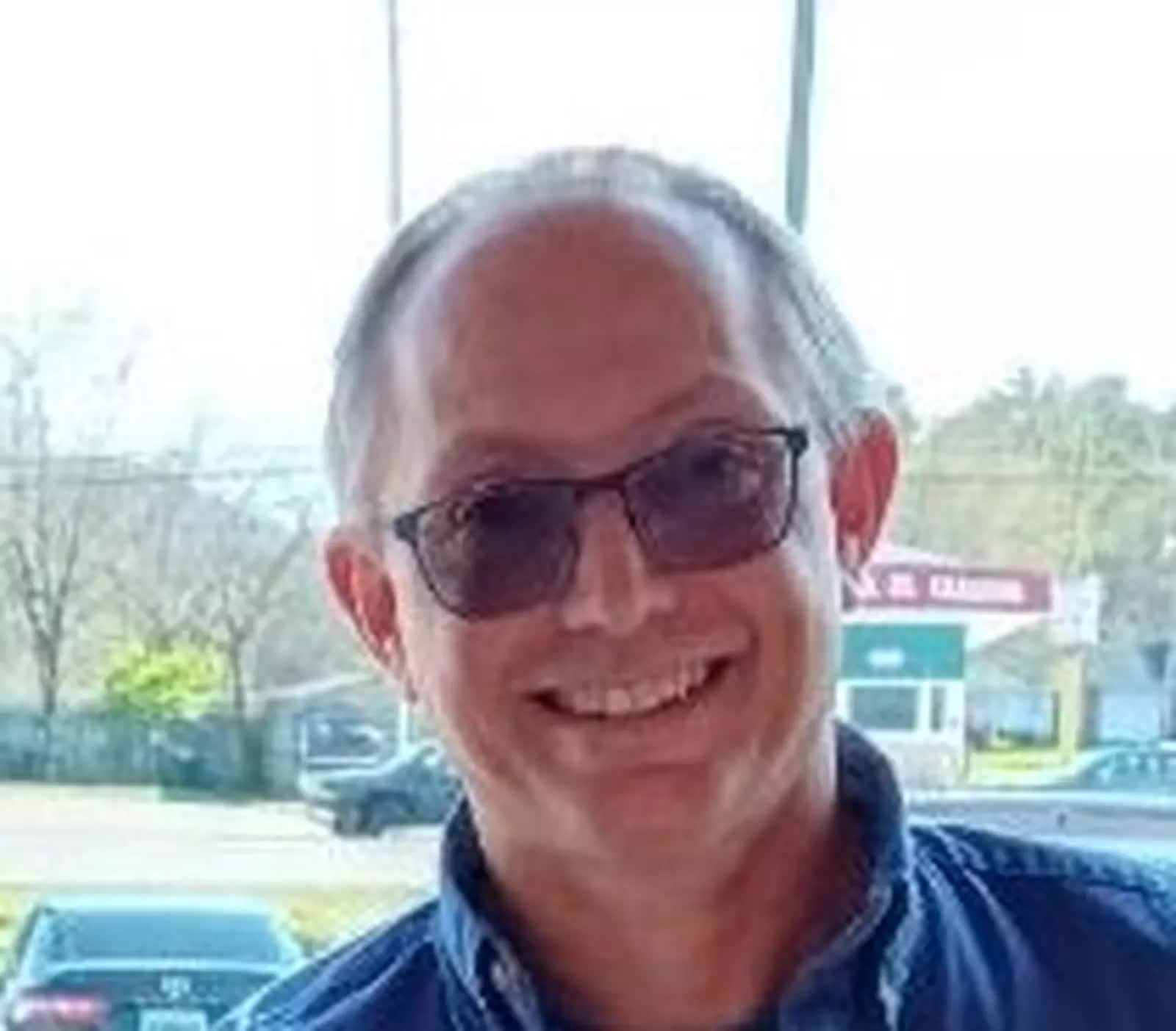 Chris Swanson answered the call into the ministry over 20 years ago. He has served as a Sunday School teacher, a youth director along with his wife, a music director, an associate pastor, and an interim pastor. He is a retired Navy Chief Hospital Corpsman with over 30 years of combined active and reserve service. You can check out his work here.