Claims to fame: Isaiah is one of two super prolific prophets before the kingdom of Judah's Babylonian captivity. Like Jeremiah, Isaiah does whatever God says, including walking naked for three years. Isaiah speaks in greater detail than other prophets about the coming Messiah, Jesus.
Worst betrayals: None.
Isaiah's Family
We know that Isaiah's father is Amoz (Isaiah 1:1). We know Isaiah is married and he and his wife have two sons. Isaiah's ministry starts sometime before his second son is born. By the way, never let a friend use either of the baby names Isaiah picks out.
His first son's given name is Shear-Jashub, "A remnant will return" (Isaiah 7:3). His second son's given name is Maher-Shalal-Hash-Baz, "Swift to the plunder, quick to the spoil" (Isaiah 8:1-3). To say the least, neither name is kindergarten or playground friendly.
The Book of Isaiah is the first of 17 prophetic books in the Old Testament. It urges readers to humble themselves before "the Holy One of Israel."
The phrase "the Holy One of Israel" appears more than a dozen times in the first half of this book (chapters 1-39) and again in the second half (chapters 40-66). The phrase speaks of the Lord's majesty and glory and abhorrence of human wickedness and evil.
Many of the prophecies in the first half of Isaiah warn the kingdoms of Israel and Judah, and the surrounding nations, of impending judgment and destruction. The most prominent sins of these nations: Pride, idolatry, and oppression of the poor and downcast.
In the midst of his warnings, the prophet Isaiah offers words of comfort and hope to those who humble themselves before the Lord and survive the coming judgments. This theme becomes especially prevalent in the second half of the book.
In the middle of his prophecies, Isaiah includes a historical interlude (chapters 36-39) that anticipates the kingdom of Judah's upcoming Babylonian captivity.
Isaiah's prophecies speak of days near at hand and far into the future. In several remarkable passages, Isaiah clearly and compellingly presents the gospel message nearly 700 years before Jesus Christ's coming.
So remarkable are Isaiah's predictions that the New Testament makes a special note that "he saw the future and spoke of the Messiah's glory" (John 12:41, NLT).
Matthew, Mark, Luke, John, Philip, Peter, Paul, and Jesus quoted from Isaiah's prophecies scores of times — far more than all the other prophets put together. They directly quote from 30 of Isaiah's chapters, and indirectly quote from eight more, for a total of 38 of Isaiah's 66 chapters.
What's more, fully 90% of the New Testament's 260 chapters quote from Isaiah's writings. It's that important.
Isaiah's Death
The ancient rabbis said that, at the end of his life, Isaiah hid in a cedar tree from terribly wicked king Manasseh, who ordered Isaiah sawed in two (Hebrews 11:37). That gruesome death, however, was far from the end.
Isaiah's stellar legacy continues to this day.
Isaiah's Relevance
Isaiah was no stuck-up prophet looking down his nose at others.
Before Isaiah began to proclaim God's Word, he experienced firsthand the awfulness of his guilt and the astounding miracle of the Lord's cleansing (Isaiah 6).
He knew experientially what it meant to deserve destruction — and to receive forgiveness. And he knew that, of all people, he needed God's deliverance most of all.
Like the Apostle Paul — who called himself "the worst" of all sinners (1 Timothy 1:15) — Isaiah saw his own sinfulness in vivid detail. Unlike Paul, however, Isaiah didn't have blood on his hands. He probably was a well-respected thirty-something gentleman.
After one glimpse of the Holy One, however, Isaiah knows he's a goner — like every other person in the human race.
In this first vision, Isaiah sees the Lord Jesus in all His heavenly majesty (John 12:39-41). In a later vision, Isaiah sees the Lord Jesus laboring to carry a blood-stained Roman cross up the hill to Calvary (Isaiah 52:13-52:12).
What an awful picture! Isaiah is equally shocked to realize, "I'm the one who went astray. Yet He is being crushed. I'm the one who sinned. Yet the Messiah is being put to death."
Throughout history, people have asked, "Who killed Jesus?" Fingers point at the Roman guards, at the Jewish leaders, at the fickle crowds. Isaiah knew the real answer: "He died because of me."
Recommended
When you and I grasp something of the holiness of the Lord Jesus and the horrible price He paid to redeem us (1 Peter 1:18-20), like Isaiah we'll be compelled to humbly proclaim His salvation to others — no matter what the cost.
Scriptures about Isaiah
If you're going to read only three Bible chapters about Isaiah, take 11 minutes and read Isaiah 6, Isaiah 40, and Isaiah 53. Or take three minutes and read the beginning of the story in Isaiah 6. That way, you'll have a good sense of the power of Isaiah's prophetic writings.
Brief accounts related to Isaiah's calling and to his wife and two sons appear in Isaiah 6-8. A brief account about the Lord commanding Isaiah to walk naked for three years appears in Isaiah 20:1-3. Several longer narratives about Isaiah and King Hezekiah appear in 2 Kings 19-20 and Isaiah 37-39.
Quick references to the prophet Isaiah, by name, appear in 2 Chronicles 26:22, 2 Chronicles 32:20, 2 Chronicles 32:32, Isaiah 1:1, Isaiah 2:1, and Isaiah 13:1.
Quotations from Isaiah's prophetic writings directly attributed to him, by name, appear in Matthew 3:3, Matthew 4:14-16, Matthew 8:17, Matthew 12:17-21, Matthew 13:13-15, and Matthew 15:7-9.
More appear in Mark 1:2 and Mark 7:6-7; Luke 3:4-6 and 4:17-19; John 1:23 and 12:37-41, Acts 8:28-35; Romans 9:27-29, Romans 10:16, Romans 10:20, and Romans 15:12.
All but 25 of the New Testament's 260 chapters quote from Isaiah directly or indirectly. What a stellar legacy, indeed!
For further reading:
How Is Understanding the Bible Important (or even Possible)?
Is Isaiah 53 'The Suffering Servant' a Prophecy about Jesus?
How Can I Identify Messianic Prophecies in the Old Testament?
Who Is to Blame for Jesus' Death?
Photo Credit: ©SparrowStock
---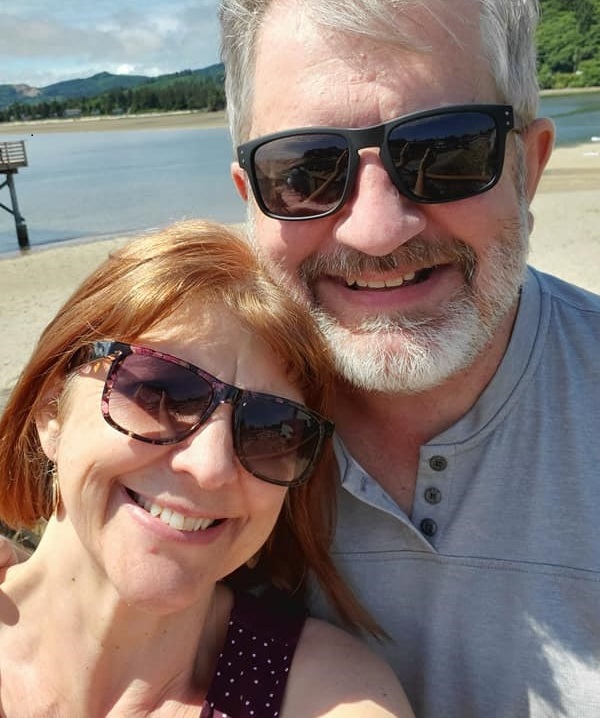 The late David Sanford's book and Bible projects were published by Zondervan, Tyndale, Thomas Nelson, Doubleday, Barbour, and Amazon. His latest book was Life Map Devotional for Men published concurrently with his wife Renee's book, Life Map Devotional for Women.
Related podcast:
The views and opinions expressed in this podcast are those of the speakers and do not necessarily reflect the views or positions of Salem Web Network and Salem Media Group.
Related video:
These verses serve as a source of renewal for the mind and restoration for the heart by reinforcing the notion that, while human weakness is inevitable, God's strength is always available to uplift, guide, and empower us.
Video stock video and music probided by SoundStripe