The account of the woman with the issue of blood is found in Mark 5:24-34 and Luke 8:42-48. The woman with the issue of blood is a tough passage for many people to understand in their daily life. When I was on a mission trip in England, I remember we had to teach this story to children, which was quite a difficult task.
Upon reading the passages in Mark 5:24-34 and Luke 8:42-48, one may wonder what is the significance of the woman with the issue of blood in the Bible? Why did this woman have to suffer for 12 long years?
The Woman's Struggle
The woman with an issue of blood would have experienced terrible pain during her illness. The Bible tells us she was suffering for 12 years before she was healed by Christ (Luke 8:43).
It is also told to us that the woman had spent all she had on doctors, yet none of the doctors were able to help her (Mark 5:26-27).
Due to the woman's constant bleeding, she would have been deemed as unclean by the Jewish people because of the Law (Leviticus 15:25-27).
Since she would have been deemed as unclean, she would not have been allowed to worship in the Temple, and she would have been treated badly by the Jewish people.
Furthermore, anyone who the woman would have touched would also be deemed unclean. In other words, since Jesus was touched by the woman, He would have been declared unclean.
Most Jews of this time would have screamed if the woman touched them because it would have made them unclear. Instead, Jesus does something radically different. The Lord knew someone had touched Him as He asked His disciples, "Who touched me?" (Luke 8:45).
The disciples reply, "'You see the people crowding against you,' they answered, 'and yet you can ask, 'Who touched me?'" (Mark 5:31). Despite the answer from His disciples, Jesus kept looking around to see who had touched Him (Mark 5:32).
When the woman discovered she could not go unnoticed, she "came and fell at his feet and, trembling with fear, told him the whole truth" (Mark 5:33). Instead of being angry with her, the Lord says to her, "Daughter, your faith has healed you. Go in peace" (Luke 8:48).
The relief the woman would have felt after struggling with this issue for 12 years would have been amazing for the woman. No longer would she have to suffer anymore. All because of her faith in Christ, she was freed from her pain and suffering.
Faith in Christ
The main significance of the woman with the issue of blood is that she demonstrated great faith in Christ. She did not rely on herself but rather on Christ. The woman had faith that if she just touched Christ, she would be healed.
It is likely the woman would have seen the other people who were being healed, and she believed Jesus could heal her too, and He did. Due to her great faith in Christ, she was healed.
While Jesus is not walking on the earth today and healing people, God still answers prayers according to His will. In our own daily life, we need to have faith in Jesus.
He can do immeasurably more than all we could ask or imagine (Ephesians 3:20). The woman had faith in Christ and was healed. We, too, can have faith in Christ because He can be fully trusted.
Focus on Christ
Despite the woman's illness, she chose to focus on Jesus. The Jews saw her as unclean and would have ridiculed her because of her illness. Instead of focusing on the hate from the Jews, the woman focused on Jesus.
The woman could have grown disappointed due to the hate inflicted on her by the Jews, but she chose to focus on the goodness of Jesus. She focused on Christ and had faith He could heal her of her illness, and He did.
Recommended
In the same way, in our daily lives, we need to focus on Christ. Hebrews 12:1-2 tells us,
Therefore, since we are surrounded by such a great cloud of witnesses, let us throw off everything that hinders and the sin that so easily entangles. And let us run with perseverance the race marked out for us, fixing our eyes on Jesus, the pioneer and perfecter of faith. For the joy set before him he endured the cross, scorning its shame, and sat down at the right hand of the throne of God.
It can be easy to let yourself fall victim to the hateful voices of the world, but we can follow the woman's example by focusing on Jesus and having faith in Him.
Illness Can Pull Us Toward Christ
A third significance of the woman with the issue of blood is that an illness can pull us toward Christ. When we are ill, it is easier for us to turn to Jesus, pray, and acknowledge our dependence on Him.
However, when we are healthy and well, it can be harder for us to turn to God, acknowledge our dependence on Him, and pray. Through difficult diagnoses such as cancer, heart disease, and mental illnesses, God is still walking with us (Psalm 23).
In these illnesses, we tend to turn to God and place our faith in Him. Have you ever noticed in your own life that when you are sick, you tend to talk to God more?
I noticed that after I was diagnosed with anorexia, depression, and anxiety, I started leaning on God more, praying more, and reading my Bible daily.
Maybe you can relate. God does not cause bad things to happen in our lives, such as illnesses, but He can use them for His good. God never does anything to harm us, yet through these bad times, God can cause us to grow more into His character.
The most growth we have as Christians tends to be through difficult times, such as over the course of various illnesses, hardships, or the death of loved ones. The woman with the issue of blood was suffering for 12 years, and her illness pulled her toward having faith in Jesus.
It is possible that if the woman never had this issue of blood, she may have never placed faith in Christ. It was through her illness that she had faith in Christ. Even in the modern-day, many people have placed faith in Christ after undergoing a terrible illness or a life-threatening disease.
It is when we are placed in painful situations that we start to look for Christ. Unfortunately, not many of us cry out for help from God when everything is going good in our lives. It is through the illness, the pain, and the turmoil that we turn to Christ, focus on Him, and have faith in Him.
It can be hard to see illnesses as good things because they bring us so much pain, yet we can see through the darkness, pain, and agony the light of Jesus and the healing He can bring to our hearts and souls, just like the woman with the issue of blood.
For further reading:
What Miracles Did Jesus Perform?
How Did Jesus Treat Women in the Bible?
Why Did Jesus Want His Miracles to Stay Secret?
Photo Credit: ©iStock/Getty Images Plus/KatarzynaBialasiewicz
---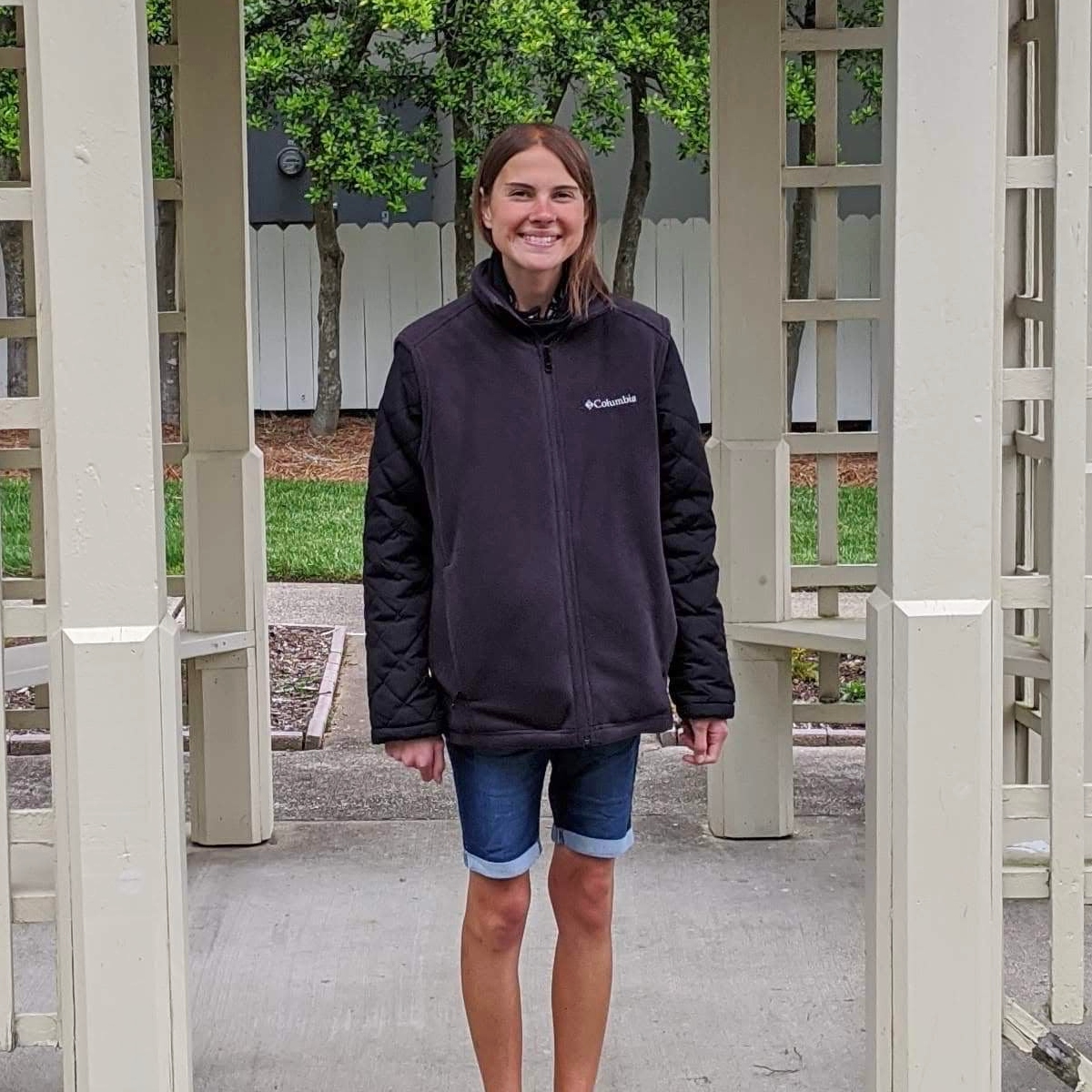 Vivian Bricker loves Jesus, studying the Word of God, and helping others in their walk with Christ. She has earned a Bachelor of Arts and Master's degree in Christian Ministry with a deep academic emphasis in theology. Her favorite things to do are spending time with her family and friends, reading, and spending time outside. When she is not writing, she is embarking on other adventures.
Related podcast:
The views and opinions expressed in this podcast are those of the speakers and do not necessarily reflect the views or positions of Salem Web Network and Salem Media Group.
Related video:
These verses serve as a source of renewal for the mind and restoration for the heart by reinforcing the notion that, while human weakness is inevitable, God's strength is always available to uplift, guide, and empower us.
Video stock video and music probided by SoundStripe