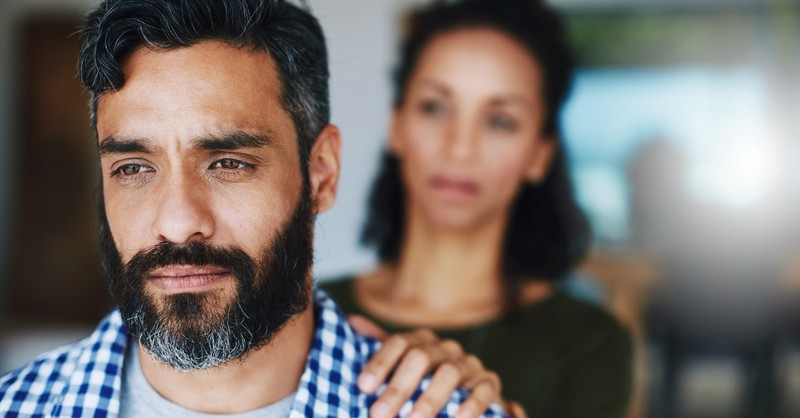 Romans 12:9-21 is a rundown of various brief, bulleted orders. Taken together, they illustrate what the living sacrificial life of a Christian should be like. The central theme of this passage of Scripture is that we should be placing ourselves aside and viably cherish and serve the Lord.
We are also to love one another, and surprisingly we are to love our adversaries as well. We should serve with excitement and concentration, dominating our feelings and emotions to celebrate in our future and show restraint in our present.
We should decline to sink to the devil's level in rendering retribution. Instead, we should do good to those people that would want to cause us harm, and thereby we can defeat evil.
It would take some time to break down each command within each verse, but we are going to look at only one of the verses.
Paul keeps on portraying our lives in Christ in a progression of related short orders. The three orders in this verse are vital to the passionate and spiritual prosperity of each Christian.
1. Rejoicing in Hope
The first order to Christians is to "rejoice in hope." We often oppose guidance concerning what we should feel and that we should change our perspectives to be euphoric. However, the thought here is more about announcing ourselves as having a justification for our joy (re-JOY-cing).
It is anything but an order to be content, yet to have the right point of view on our circumstances. We ought to concur with God that our expectation merits celebrating over.
What hope is Paul referring to? He is alluding to the expectation of our bodies' redemption and always being joined with our Father once our reception is finished (Romans 8:23-24).
"Rejoicing in hope" ought to be the part of each Christian. The conditions of the Christian may not warrant cheering and the opposite might be valid. Notwithstanding, the Christian is to see what they are going through and look at what is to be.
2. Patient in Affliction
The second order is to be "patient in affliction." That means that we should be patient in tribulation (during) or show restraint in adversity or difficulty. This turns out to be a lot simpler if by chance that we are keeping the other two orders.
The individuals who see their future worth celebrating and who petition God the Father consistently will have a lot simpler time showing restraint during difficulty. Paul is not minimizing the authentic genuine pain and aggravation of those encounters.
Life can be upsetting, and not all minutes are cheerful minutes. However, Paul has brought up that the battles of life on earth are not worth contrasting with the magnificence and glory that is to come (Romans 8:18). Along these lines, we stand by with persistence (patience) (Romans 8:25).
3. Faithful in Prayer
The third order of this verse likewise interfaces with Paul's considerations in the eighth chapter of Romans. We are told to be "faithful in prayer." That means that we are to be steadily constant in supplication or to continue to implore persistently.
During any season of anguish, and while we are feverishly waiting for that which we are hoping for, we ought to supplicate (pray). Do not just sit idly by. We may not be able to physically do anything about the situation, but we can pray.
Prayer carries an association with our Father through the Holy Spirit (Romans 8:26-27). He hears, he comprehends, and he helps in light of even our inept endeavors to speak with him.
Now if we look over to Romans 5:3-4, "Not only so, but we also glory in our sufferings, because we know that suffering produces perseverance; perseverance, character; and character, hope."
Paul states that for the first-century Christians, suffering was the standard rather than the exemption. Paul lets us know that later on, we will become, yet up to that point we should overcome. This implies that we will encounter hardships that will assist us with our development as Christians.
"Glory in tribulations" implies rejoicing during our suffering. We rejoice as we suffer not on the grounds that we like the aggravation or that we deny its misfortune, but since we realize that God is utilizing life's hardships and Satan's assaults to fabricate our personality traits, our character.
The issues that we run into will foster our understanding, which thus will reinforce our character, extend our confidence in God, and give us more noteworthy certainty about what is to come.
We presumably see that our patience is tried each and every day. We are to say thanks to God for those chances to develop and manage them in his strength (James 1:2-4; 1 Peter 1:6-7).
Hebrews 3:6 tells us that since Christ abides inside us as believers, we can and should fearlessly stay devoted to the finish line. We are not saved by persisting, yet perseverance uncovers that our confidence and faith are genuine.
Without this suffering devotion, we could undoubtedly be tossed about by the winds forces of allurement, false teaching, or oppression.
Our inconveniences ought not to reduce our faith or disappoint us. We ought to understand that there is a reason for our misery. Issues and human restrictions have a few advantages. They help us to remember Christ's languishing over us.
They keep us from pride. They make us look past this short life. They demonstrate our faith to other people. In addition, they offer God the chance to show his power. We should consider our difficulties to be open doors.
Our definitive hope during a horrendous ailment, abuse, or agony is understanding that this life is not all that there is. There is eternal life. Realizing that we will reside perpetually with God in heaven, a place that is without sin and without suffering should help us with living above the suffering that we will confront during this earthly life (2 Corinthians 4:17-18).
What Does This Mean?
God works out all things, in addition to the detached occurrences for our benefit. This does not imply that every one of the things that will happen to us will be great. Evil is pervasive in our present-day as it was during biblical times, and the times since.
However, God can turn it around for our long-range benefit. Note that God is not attempting to satisfy us, yet, to satisfy his purpose.
Note additionally that this guarantee is not for everyone. It can only be claimed by the individuals who love God and are interlocked into his plans. The individuals who are "the called" are those that the Holy Spirit persuades and empowers to accept Christ.
Such individuals have another point of view and another outlook on life. They trust in God, not in life's fortunes. They look to their security in paradise, not on this planet. They figure out how to acknowledge, not loathe, torment, and abuse since God is with them (Romans 8:28).
For further reading:
What Does it Mean Our Affliction Is Just for a Moment?
What Does it Mean Patience Is a Virtue?
Why Does the Christian Life Lead to Suffering?
Can There Be Joy in Suffering?
How Can We Rejoice during Difficult Times?
Photo Credit: ©iStock/Getty Images Plus/laflor
---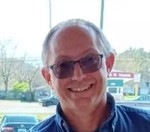 Chris Swanson answered the call into the ministry over 20 years ago. He has served as a Sunday School teacher, a youth director along with his wife, a music director, an associate pastor, and an interim pastor. Chris is a retired Navy Chief Hospital Corpsman with over 30 years of combined active and reserve service. During his service, he received numerous awards and citations. Chris holds a Doctor of Ministry, an M.B.A., and a B.S. in health administration. Chris and his wife Vicki of 25 years reside in Madison, Alabama. If you are interested in having Chris deliver God's Word at your place of worship, you can reach him here.