In their hands they shall bear you up, lest you dash your foot against a stone. (
Psalm 91
:12)
All those who attack us are done in by our angelic escorts. Powerful and attentive, they will not let any intruder cause us harm. This doesn't mean that God will keep us safe from danger, but rather God will keep us in the midst of danger. God's abiding presence will be with us and never leave us alone. When danger and judgment come together, God preserves His faithful people.  You are the object of God's invisible spiritual intelligence, and He will take care of you.
---
Be challenged by Romans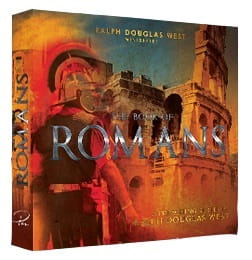 Romans doesn't let us sit still. In Romans, Paul talks about the obligation we are under to spread the truth of the Gospel and to engage with the culture around us. He talks about the journey we must make after we accept the God's gift of salvation. We are called to leave our comfortable and easy corners and spread the message of Christ's sacrifice to everyone around us, because we have been freely justified!