"Pero yo os digo: Amad a vuestros enemigos, bendecid a los que os maldicen, haced bien a los que os aborrecen, y orad por los que os ultrajan y os persiguen" (San Mateo 5:44 RV 1960).
En teoría, confesaré que este es uno de mis versículos favoritos en la Biblia. Se oye tan amoroso, tan humilde, así como… Jesús, quien lo dijo. ¿Pero a veces en la práctica esto puede ser una cosa completamente diferente, ¿verdad?
Cuando tengo mi tiempo de oración por la mañana, no tengo ningún problema al interceder por las personas que amo - la familia, amistades, misioneros, aquellos sufriendo por su fe en tierras lejanas. ¿Pero y aquellos que simplemente me odian y todo lo que represento?
¿Es posible orar sintiendo convicción por aquellos que persiguen a mis hermanos y hermanas en Cristo? ¿Y que de aquellos que activamente hacen una campaña para quitar todos los vestigios de Dios de nuestra tierra, convirtiéndonos en una sociedad secular donde cualquier cosa va y donde podríamos ser posiblemente encarcelados (o aún peor) por decir la Verdad?
Yo luchaba con esas mismas preguntas esta mañana cuando me encontré con esta declaración en el libro de La Voz de Los Mártires: Devoción Extrema "ninguno de nuestros enemigos está más allá del alcance de Dios, y la oración los guarda dentro de Su alcance."
Wow. Esto ciertamente puso las cosas directamente en una perspectiva apropiada para mí. Después de leerlo me fui directamente a San Mateo 5 y releí las palabras de nuestro Señor sobre la oración por nuestros enemigos. Esta vez no cuestioné mi capacidad de orar a consecuencia; reconocí el mandato de Cristo para hacerlo así.
¿Hay allí alguien en su vida que causa una verdadera lucha en su corazón cuando usted va a orar por él o ella, alguien que parece más bien un enemigo que un amigo? Recuérdese que Jesús ha mandado que nosotros oremos por nuestros enemigos — y luego seguir en obediencia y hacerlo así, recordando que nadie está más allá del alcance de Dios, y nuestras oraciones podrían ser sólo la salvaguardia que guarda esa persona con Su alcance de amor.
***
"But I say to you, love your enemies, bless those who curse you, do good to those who hate you, and pray for those who spitefully use you and persecute you" (Matthew 5:44, NKJV).
In theory, I'll admit that this is one of my favorite verses in the Bible. It just sounds so loving, so humble, so…like Jesus, who said it. But sometimes in practice it can be an entirely different matter, can't it?
When I have my prayer time in the morning, I have no problem interceding for the people I love—family, friend, missionaries, those suffering for their faith in faraway lands. But what about those who just flat-out hate me and everything I stand for? Is it possible to pray with heart-felt conviction for those who persecute my brothers and sisters in Christ? What about those who are actively campaigning to remove all vestiges of God from our land, turning us into a secular society where anything goes and where we could conceivably be imprisoned (or worse) for speaking the Truth?
I was wrestling with those very issues this morning when I came across this statement from The Voice of the Martyrs' Extreme Devotion book: "None of our enemies are beyond God's reach, and prayer keeps them within His grasp."
Wow. That certainly put things right back into proper perspective for me. After reading it I went straight to Matthew 5 and re-read our Lord's words about praying for our enemies. This time I didn't question my ability to pray accordingly; I recognized Christ's mandate to do so.
Is there someone in your life who causes a real struggle in your heart when you go to pray for him or her, someone who seems more like an enemy than a friend? Remind yourself that Jesus has commanded us to pray for our enemies—and then step out in obedience and do so, remembering that no one is beyond God's reach, and our prayers might just be the safeguard that keeps that person with His loving grasp.
***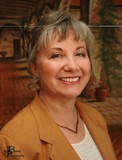 Kathi Macias, popular speaker and prolific author, is an Angel-award winning writer who has published nearly thirty books, including her latest releases, Mothers of the Bible Speak to Mothers of Today (New Hope Publishers) and My Son John (a novel from Sheaf House). Whether keyboarding her latest book, keynoting a conference, or riding on the back of her husband's Harley, Kathi "Easy Writer" Macias is a lady on a mission to communicate God's vision. Her insightful words—filled with passion, humor and soul nourishment—refresh audiences from all walks of life. Join Kathi as she hosts "Write the Vision" every Thursday from 6—7 p.m. (Pacific Time) via THE International Christian Network (www.theicn.com). To learn more about Kathi or to book her for your next event, visit www.KathiMacias.com. Spanish translations by Cynthia Alcantara ([email protected]).