Wisdom and Power [Part 1]
Are you ready for some good news?
Though it may be hidden from the eyes of the world, when you receive the marvelous revelation of God's grace in Jesus Christ, it brings you might.
Text: "To you, O God of my fathers, I give thanks and praise, for you have given me wisdom and might, and have now made known to me what we asked of you, for you have made known to us the king's matter."" (Daniel 2:23, ESV)
King Nebuchadnezzar had a troubling dream and demanded that his wise men not only tell him the interpretation of the dream but also the dream itself. Of course, none of the king's men could do such a thing. Daniel, the erudite Hebrew exile in Babylon, stepped forward boldly with a claim that his god, the true God, could give the dream and its interpretation.
Daniel's prayer is curious. He praises God for giving him wisdom and might. Wisdom, I understand. Daniel was a gifted prophet. He was intelligent. He was a wise man for sure. But might?
How can a captive exile in a foreign land be considered mighty? He had no standing, no political power and no resources. What could make him powerful?
Victor Hugo, author of Les Miserables, wrote elsewhere that all the forces in the world are not so powerful as an idea whose time has come. And, thought the saying "knowledge is power" is commonly credited to Francis Bacon, the saying has a much more ancient source. It is rooted in Proverbs 24:5, "A wise man is full of strength, and a man of knowledge enhances his might."
In other words, if you know something that others don't, no mater who you are or where you are, you are in a position of strength.
Every single Christian can hear from God and be led by the Spirit. According to James 1:5, wisdom from God is yours for the asking. In Christ, you are made wise. And everyone who is wise is strong. That makes you full of wisdom and might. And that's the Gospel!
---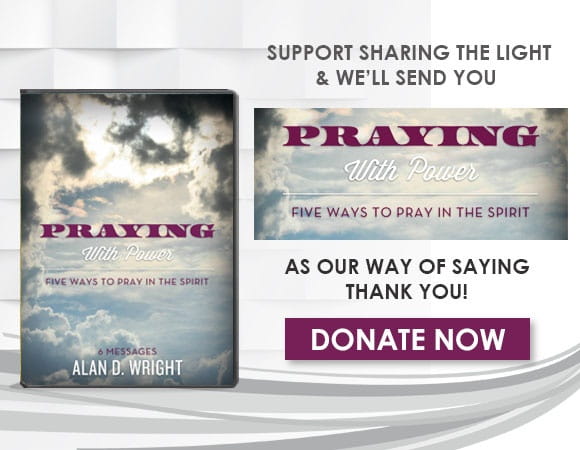 For more information please visit SharingtheLight.org.
Listen to the latest broadcast on OnePlace.com.