The Forgotten Son Who Became King of All [Part 1]
Are you ready for some good news?
When you feel most obscure or most unwanted, take heart, God may have secret plans for your life.
Today's text: "But the Lord said to Samuel, "Do not look on his appearance or on the height of his stature, because I have rejected him. For the Lord sees not as man sees: man looks on the outward appearance, but the Lord looks on the heart."" (1 Samuel 16:7, ESV)
Oddly, David's story actually begins with Israel's lust for a king. Israel wanted to be "like other nations." It was an ill-advised obsession. Interestingly, the nation's longing for a king sprouted from the failure of Samuel's sons to govern well as judges: "… his sons did not walk in his ways but turned aside after gain" (1 Sam. 8:3).When a people who are governed by shared, but corrupt leadership, they can begin to dream of a king – one sovereign who will fix everything. I wonder if some Americans have begun lusting for the same.
But peace and prosperity do not arise from political entities or policies. There is no unique, gifted individual who can solve a country's ills and restore greatness. Nations flourish by the hand of God. To long for a king was to long for someone other than God. So the Lord gave them Saul. He was a gifted man who lacked character. Ultimately, he ransacked the nation with his jealousy and demonization.
Enter David.
The Lord told Samuel to go to Jesse's house to anoint the new king. Jesse brought seven of his sons before the prophet but God rejected them, saying: "Do not look on his appearance… for the Lord sees not as man sees… the Lord looks on the heart" (1 Sam. 16:7)
David, the youngest, was tending the sheep. Forgotten. Obscure. Unlikely. But God chose him. Samuel anointed the lad and "the Spirit of the Lord rushed upon David from that day forward" (1 Sam. 16:13).  The lessons from this narrative run deep, but you can start with this: you don't need the world's acclaim; you're already the apple of God's eye. And that's the Gospel!
---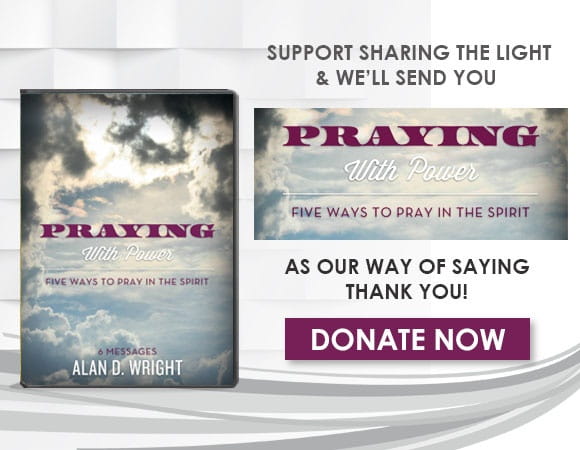 For more information please visit SharingtheLight.org.