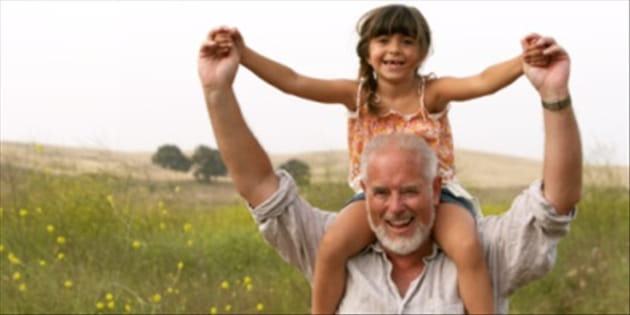 [Editor's Note: The following excerpt is from teaching the faith, forming the faithful: a biblical vision for education in the church, chapter 11 "From Generation to Generation" by Gary A. Parrett and S. Steve Kang, Used by permission of InterVarsity Press.]
In recent decades, we have witnessed a trend toward age segmentation in many North American churches. A family may drive to the church facilities together on Sunday morning, but after arriving, it is likely they will immediately disperse according to age. The children will be off to the "children's church" or to Sunday school classes, and parents will find their way into the main sanctuary for a worship service. In some cases, teenagers may head in still another direction to experiences ministries that are specially designed for them. An hour or two later, the family reconvenes for the ride back home.
Something similar may occur later in the week, perhaps on a Wednesday evening, when, on their arrival at the church facilities, the family members go their separate ways again for their various activities.
The segmentation is also apparent in the hiring practices of many churches. A new staff member assumes the role of "children's pastor," while another couple ministers to the "thirtysomethings." It is increasingly rare that a growing church with an expanding staff will hire a "minister of Christian education" with educational oversight that crosses the generations or a pastor of congregational life and growth who will coordinate the formational education of the whole congregation. Far more likely, the church will hire staff for specific assignments to a specific age group in the congregation. The church may gather for an annual "family retreat" at some point in the year. But once again, that may mean little more than a long car ride together before the family members go their separate ways.
Of course there are benefits from such approaches to ministry. If one is charged to teach or preach to middle-schoolers—and nobody but middle-schoolers—it will likely prove easier to craft a message or discussion that is developmentally appropriate and culturally suited to the audience. It is certainly a harder task to prepare and present a teaching or sermon for an audience that features listeners who may range in age from four to ninety-four.
An extension of this segmentation is evident when churches move toward multiple worship services with different styles of worship for each. It is not too surprising in such churches to see that one service may be attended predominately by younger members of the church with older members mostly attending another service. Again, planning a worship service for a more particular audience is often easier than trying to be sensitive to the needs of a diverse congregation.
With a view to evangelism, it has long been argued that such particularizing of ministry to meet the needs of a very particular audience is especially helpful in terms of reaching people who are not yet believers. This is a sort of application of the so-called homogeneous unit principle that has long been associated with the modern church-growth movement. Whether the matter is difference in age or in race, difference in socioeconomic status or in educational background, it seems easier to "reach people for Christ" if we have a specific group of people in mind. This evangelistic burden can affect nearly everything about how a congregation chooses to "do church"—from the music in worship to the approach to preaching to the structuring of discipleship ministries, and much more. Most congregations, at least at times, make decisions along these lines of thinking.