Day 47 Video Devotional: "If Jesus is Alive"
Sunday, April 16, 2017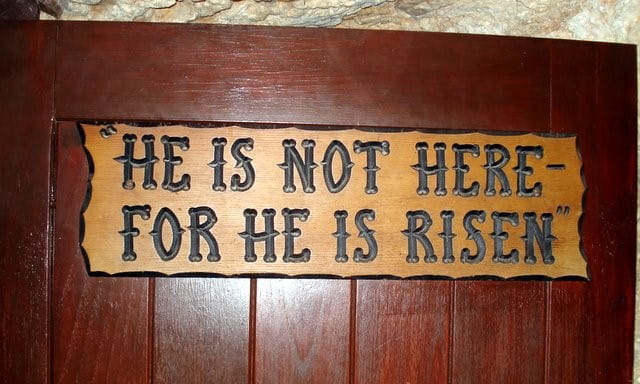 Sign at the Garden Tomb in Jerusalem
Here's the video devotional for Day 47 of "Faces Around the Cross."
Child of God, behold the risen Christ! You can never be alone again.
Click here to sign up for the free email sermon.