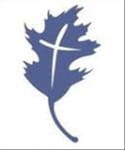 What is the pastor's role as counselor?
Thursday, July 19, 2012
About CCEF Blog
Since 1968, the Christian Counseling & Educational Foundation (CCEF) has set the pace in biblical counseling. We teach people how to explore the wisdom and depth of the Bible and apply its grace-centered message to the problems of daily living. Simply put our mission is to: Restore Christ to Counseling and Counseling to the Church. For more information, visit www.CCEF.org.
"The Bible Has So Many Contradictions!"

3 Ways to See God in Your Suffering