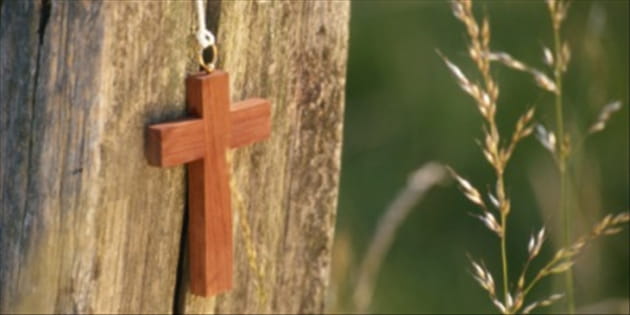 He doesn't look a thing like Jesus,
But he talks like a gentleman,
Like you imagined,
When you were young. —The Killers, 2006

Jose Luis De Jesus Miranda claims to be "the Man Christ Jesus." In fact, when you go to his ministry's Web site it loads with the audio of Miranda declaring these words: "To some I came as a thief in the night. To others I came as who I am, the Man Christ Jesus. Jesus Christ is here for the second time!" (The audio has now been removed, but you can see that he still claims to be "Jesus Christ Man.")
Even in our "post-Christian" culture, declarations like this are bound to get media attention. For example, on June 10 the New York Times did a feature story on Miranda and his followers. No less than six printed pages were given to what the article's author, Johnny Dwyer, called "The Hallelujah People." Consider this rather disturbing section:
"We don't have any crosses here," said Yajaira Reyes, a 23-year-old worshiper who lives in the Bronx. "We don't have any images. The only image we have is of him."
Ms. Reyes pointed to a poster-size photograph of a heavyset man who was wearing a dark suit and a wan smile and giving the sect's two-fingered salute. He is Jose Luis De Jesus Miranda, the 61-year-old founder of this ministry, and he is known to his followers by the majestic title the Man Christ Jesus.
Not surprisingly, Miranda's claims to divinity are directly tied to his promises of prosperity to those who follow him: "…Mr. Miranda's mission is to save people from the misery of their life on Earth. If they tithe—contribute 10 percent of their income—and make additional offerings, then prosperity will follow, Mr. Miranda promises. He can achieve this result, he says, because he is God." What we have here is yet another presentation of the health, wealth and prosperity "gospel"—same polluted message, but with a dangerous new mouthpiece making claims to deity. (Not insignificantly, the article labels Miranda's group not a "religious sect," but a "Christian sect." Given what Miranda teaches, "The Hallelujah People" have abandoned any semblance of orthodox Christianity. Therefore, the association with Christianity is not only inaccurate, but irresponsible.)
The New York Times is not the only news outlet to feature Miranda and his followers. CNN and Newsweek have weighed in as well. According to Dwyer, the sect is noticeably "publicity-conscious," wielding an "energetic media operation." Presumably this is to draw as many followers as possible so the coffers can be as full as possible.
While much could be said about the bankruptcy of health, wealth and prosperity teaching, the aim with this column is to consider Miranda's claims to deity. Could he, in fact, be the second coming of Christ incarnate?
Before answering this question directly it is important to affirm that the Christian tradition, based on the Bible, clearly teaches the second coming of Jesus Christ. Both the Apostle's Creed and the Nicene Creed, among others, state this explicitly. That said, for at least two reasons there is no doubt that Jose Luis De Jesus Miranda is not the second coming of Christ incarnate.
First, the Bible is clear that when Jesus returns it will be unmistakable. There will be no wondering if a 61-year-old man with a ministry in Miami is in fact the Christ. We will know.
For example, in Matthew 24:24-25 Jesus warns of the appearance of "false Christs" and "false prophets." He then cautions his disciples against believing "rumors" about His second coming: "So if anyone tells you, 'There he is, out in the desert,' do not go out; or 'Here he is, in the inner rooms,' do not believe it" (24:26). What is the reason Jesus gives for not believing these rumors? "For as lightening that comes from the east is visible even in the west, so will be the coming of the Son of Man … At that time the sign of the Son of Man will appear in the sky, and all the nations of the earth will mourn. They will see the Son of Man coming on the clouds of the sky, with power and great glory" (24:27, 30).