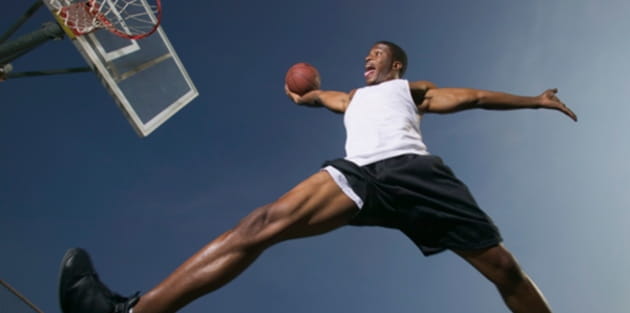 After John 3:16, Genesis 1:1, John 1:1, and maybe Romans 8:28, the following verse might be one of the most well-known, most-beloved, and most oft-quoted in all scripture:
"I can do all things through Christ who strengthens me" (Philippians 4:13).
Surely many of us could share a time this verse has been an encouragement or a help, or another time where we've used it to admonish others. I can remember being a camp counselor and shouting this verse as support to youth too nervous to navigate our high ropes course. "You can do it, Sally! The Bible says you can!"
But later on I would reflect: "Is that what this verse means? That we can push ourselves to physical feats or worldly accomplishments? Can it really mean that? Then how do people who don't know Christ navigate these ropes and the obstacles of achievement?" Did I really need Jesus in order to climb those trees and zoom down that zip line?
Furthermore, I've always wondered, what does "do" refer to in this verse anyway? It's a bit of a vague verb if you think about it. Dictionary.com lists several possible meanings for "do" that kind of fall into two different groups – groups that come close to echoing two different ways of understanding this oft-quoted (and sometimes mis-quoted?) verse:
Group A) To: perform, execute, accomplish, render, bring into being

Group B) To: serve, suffice, endure, approve, give
We'll come back to those in a minute...
One of Steven Curtis Chapman's greatest ballads goes:
I can do all things
Through Christ, who gives me strength.
But sometimes I wonder what He
Can do through me.
No great success to show,
No glory on my own;
Yet in my weakness He is there
To let me know…
His strength is perfect
When our strength is gone;
He'll carry us
When we can't
Carry on.
Raised in His power,
The weak become strong.
His strength is perfect,
His strength is perfect.
Notice what Chapman does here. How does the song start? (With our verse, Phil. 4:13. Specifically, "I can do all things..."). How does it end? ("His strength is perfect"). Goes from "I" to "Him," a telling progression, perhaps. He also wonders what Christ can do through him. Why? Is it because he realizes the "all things" he would "do" on his own tend to avoid sacrifice, dying to self, and other personal, worldly victories? There is wisdom at work here, as one of our greatest Christian songwriters realizes he has to get out of the way. He must lose strength before the power comes, not the other way around.
Now, let's work backwards and take a fresh look at Phil. 4:13 in context. If we begin reading in Philippians 4:10-14…
I rejoice greatly in the Lord that at last you have renewed your concern for me. Indeed, you have been concerned, but you had no opportunity to show it. I am not saying this because I am in need, for I have learned to be content whatever the circumstances. I know what it is to be in need, and I know what it is to have plenty. I have learned the secret of being content in any and every situation, whether well fed or hungry, whether living in plenty or in want. I can do everything through him who gives me strength. Yet it was good of you to share in my troubles. (NIV)