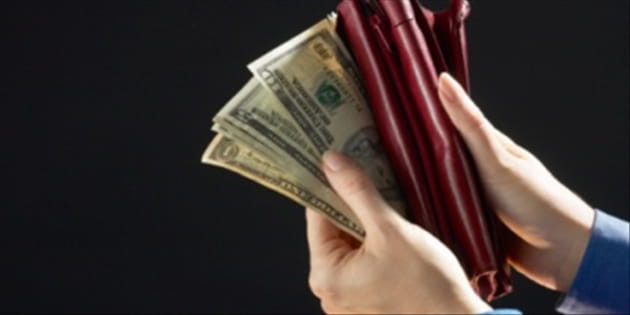 A few weeks ago I wrote an article called "Why it's Important to Keep Tithing in Tough Economic Times" and, quite frankly, I was surprised by the many follow up comments from Christians who don't believe that tithing is for today. Many expressed the belief that tithing was only done in the Old Testament and thus it shouldn't be a part of a believer's life. Their comments made me wonder: Whether tithing is restricted to the Old Testament or not, is the practice of tithing such a bad thing for today's believer?
Matter of the Heart
First, let's look at the purpose of the tithe. The main principle behind tithing and giving is the fact that what we do with our money shows where our heart is. Matthew 6:21 says "For where your treasure is, there your heart will be also." When we are able to give 10% or more of our income instead of keeping that money for ourselves, it shows that our heart isn't tied to our money and that we love God more than our money.
The Bible mentions money over 800 times and of all of Jesus' parables, more than half of them talked about money. Why? Because that is where so many people get tripped up! When we are able to release at least 10% of our income back to God, our money doesn't have as tight of a hold on us because we realize that God is in control of our finances. We remember that everything we have has been given to us by Him. Even though most of us probably work for the money we make each month, even God has his hand there - He has given us the ability to do our jobs. Many who grasp what God has truly given them seem to agree that 10% doesn't even feel like enough!
Mandatory
Many readers who responsed took issue with idea of tithing being "mandatory" or "required" - as if it is something that keeps believers in bondage. But do God's standards really keep us in bondage? Just like God tells us to keep sex within marriage, to love one another and to seek first His kingdom, tithing is a blessing to our lives and something that will help better our lives (as well as help the lives of others). We are not saved by works, thus failing to tithe will not necessarily send you to hell, but doing so will help improve your life and strengthen your relationship with God. I personally don't believe that God will curse us if we don't tithe, but I do believe He will help us escape the curse that is already in the world if we do. I also understand that there may be some church leaders who try to guilt and coerce people into giving, but studies show there are plenty of church leaders honoring God in this area -- the majority of them want to share God's best with the people they love and have been tasked to lead.