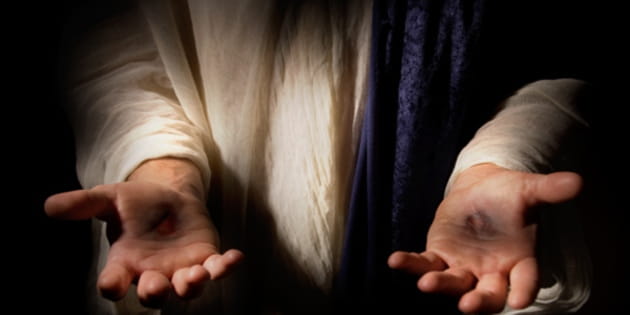 The Advent Wreath
On the last Sunday of Advent, a fourth candle on the Advent Wreath is lit. Traditionally, this purple candle has been called the "Angel Candle" and represents the peace that Christ's birth brings to earth. All four of the candles around the Advent Wreath are now burning, each at a different height. Only one candle remains: the center, white Christ Candle that is lit on Christmas Eve, representing the pure Lamb of God who has come to take away the sins of the world.
Conclusion
The Advent season is a journey through the biblical story that shows us how "all the promises of God find their Yes in [Christ]" (2 Cor. 1:20). Advent points us to Jesus, just like all Scripture. At his first coming, which we celebrate at Christmas, Jesus showed us his humility, his love for us, and his heart of grace toward sinners and sufferers. At his second coming, which we look forward to in Advent, he will complete what he started at his birth, bringing a final end to suffering, sin, and death, restoring his creation, and setting up a new kingdom of righteousness and peace. God keeps his promises.
Justin Holcomb is Theologian in Residence at Mars Hill Church, where he also serves as Executive Director of Resurgenceand the Leadership Development department. He is also Adjunct Professor of Theology and Philosophy at Reformed Theological Seminary.
Justin wrote On the Grace of God. He and his wife, Lindsey, are the authors of Rid of My Disgrace: Hope and Healing for Victims of Sexual Assault. He is also the editor of Christian Theologies of Scripture. You can find him on Facebook, Twitter, and JustinHolcomb.com.