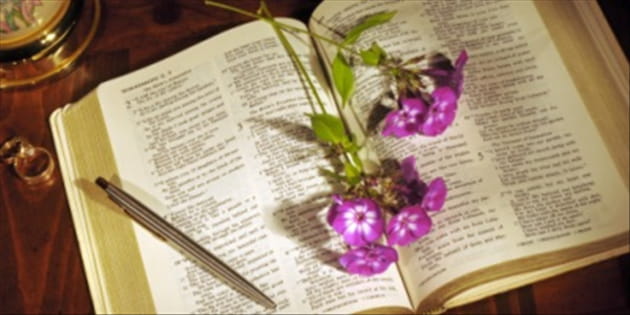 For a number of years now learned interpreters of Scripture have been telling us that the Song of Songs is (primarily) about human love. I put the word primarily in parentheses in that last sentence for a reason. I had grown so accustomed to the emphasis on human love in the Song that I had begun to assume that's all modern commentators said about it. As I was recently pondering this, I went back and looked at what they actually say. They typically add a word like "primarily" or "mainly," leaving the door open to a spiritual meaning of the Song. But then when the get into it, all they talk about is human love.
In this post I want to pose a question: is it possible that Solomon intended the Song to have an allegorical layer of meaning?
Usually when you suggest that the Song is about something more than human love, people roll their eyes and write you off as a prude.
I'm not a prude, okay?
I do think the Song is about human love, and I think human love is great. Really great! I love my wife, and I can't get over God giving us something so surprising, so pleasing, so good as marriage. Everything that happens within the context of this comprehensive interpersonal union of one man and one woman being one flesh is better than any of the perversions people use to ruin it. So I'm on board with human love in the Song.
My question, though, is whether there's more to the Song than merely human love, more that Solomon, whom I take to have written the Song (cf. Song of Solomon 1:1), intended his audience to get from this piece of poetry. I'm not out to defend the history of interpretation by asking this question, but it is worth observing that the idea that the Song has a spiritual meaning has been, well, dominant across the ages. Is there exegetical evidence for it, though?
Let me note that by allegory I don't mean something terribly complicated. Let's stick with a simple definition from dictionary.com: "a representation of an abstract or spiritual meaning through concrete or material forms; figurative treatment of one subject under the guise of another." This seems to work for the way Paul uses allegory in Galatians 4:24.
So here's the simple proposal this post is inviting you to consider: is it possible that Solomon intended to represent the spiritual relationship between God and his people through a poetic depiction of the human relationship between the King and the Bride in the Song of Songs?
What could have prompted Solomon to think of the covenant between Yahweh and Israel as being analogous to human marriage?